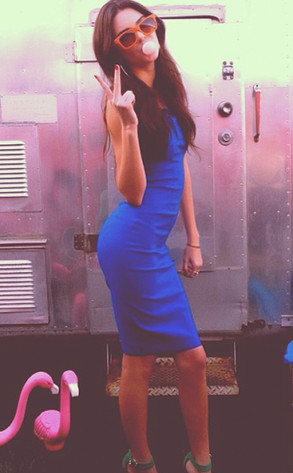 Instagram
Kendall Jenner is a modern girl, but she can wear fashion from any decade and still look fabulous!
Kendall's most recent photoshoot was a retro-themed spread out in the desert, with Kendall wearing summer dresses and swimwear styled after the 1950's and 60's. As great as the clothes are, though, Kendall really had an eye for the hairstyles.
"I had a photo shoot yesterday where I had major 50s-style hair," Kendall wrote on her blog. "I loved it! There's something about these 50s hairdos that are so fun and chic."