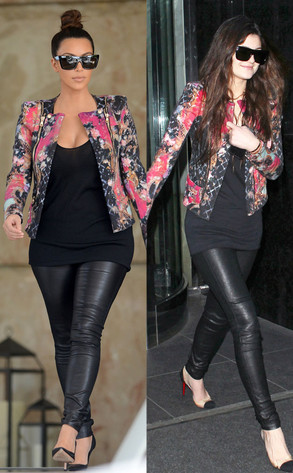 INFphoto.com
Sometimes younger siblings get hand-me-downs...even in the Kardashian family!
Kim Kardashian shared a picture on her blog yesterday of herself and Kylie Jenner on two separate occasions. They both looked fabulous, and it's clear why: They're both wearing the same outfit!
"I saw this pic of Kylie out yesterday in NYC and just had to do a side by side," wrote Kim. "We are twinsies! I literally did a double take."