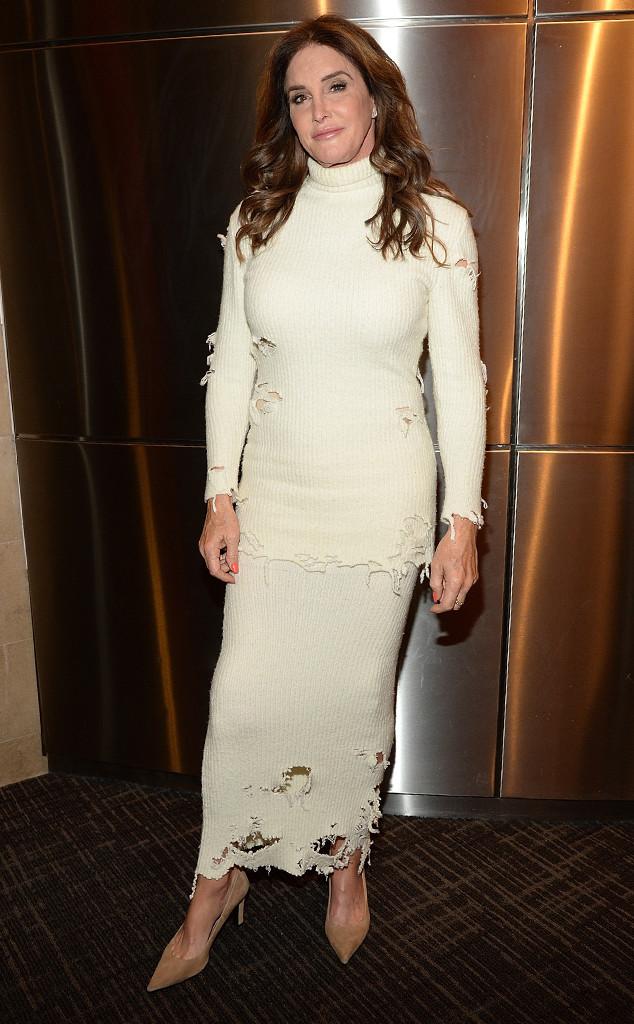 Kevin Mazur/Getty Images for Yeezy Season 3
Caitlyn Jenner was asked the tough questions during her speaking engagement at the University of Pennsylvania last night!
The I Am Cait star appeared in front of a sold out house of students Wednesday night and U. Penn students didn't hold back in asking important questions.
In response to one student who asked Caitlyn why she doesn't belong to a more liberal political party, the 66-year-old E! star replied (via a local Philadelphia blog), "I have gotten more flack for being a conservative Republican than I have for being trans."
Vanity Fair writer Buzz Bissinger, who was the one interviewing Cait last night, supported Caitlyn's Republicanism adding, "Just because you change gender doesn't mean you change your core beliefs."