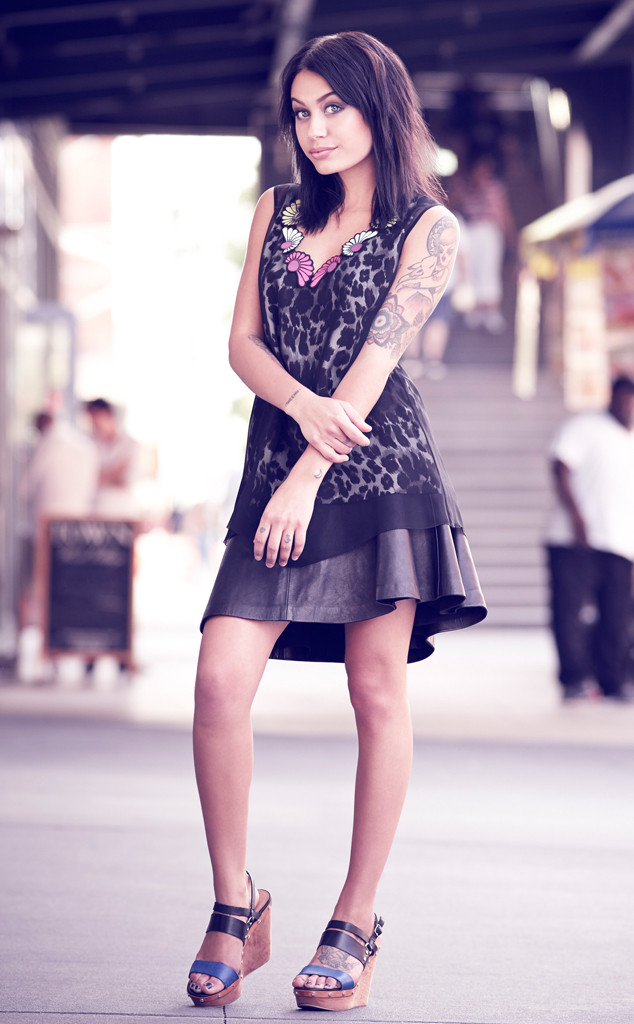 Timothy White/E!
On Sunday's all-new episode of House of DVF, Tiffani Warkenthien was the second Global Brand Ambassador candidate to be sent home.
Every week, we'll be featuring a departure blog from the candidate who is sent home by Diane. Here, Tiffani shares her unheard thoughts and feelings, as well as a personal reflection of her House of DVF experience. Read below to to find out what Tiffani is up to today!
So there it is… My journey to become the DVF Brand Ambassador is over. Thankfully, the goal I set out for myself while entering this program was still accomplished. Although I am sad that I was not able to become the brand ambassador I still received a great opportunity and I am a "DVF Girl". I am a part of the DVF family and I am on my way to becoming the woman I want to be. I am extremely proud of myself for making it as far as I did, that I received this once in a lifetime opportunity, that I was able to build a genuine relationship with a woman everyone dreams of becoming, and that I had the chance to befriend the beautiful / inspirational souls that I've met throughout this journey.
Having the chance to meet and get to know Diane von Furstenberg was incredible. Of course the little "Lizzie McGuire" character in my head was fan girling out of control at first and I assumed she was going to be a little cold/mean but I couldn't have been more wrong. We connected from the moment we met each other. Don't ask me how or what it was but something just clicked, and I am so happy it did. Her ora is comforting and her vibe is genuine. She radiates such a pride and is everything that any woman would aim to be. She is someone that you want to build a solid connection with and I am happy I had the chance to.
Coming into this program I did not know a great deal about Diane or her brand. I sent in my application through a post I found on Craigslist and kept my fingers crossed. Although I didn't know much about DVF, I did know that I could bring something to the brand that no one would expect… a new look, a new demographic and a new view and understanding of how strongly Diane believes in empowering and inspiring young woman who want to be in the industry.