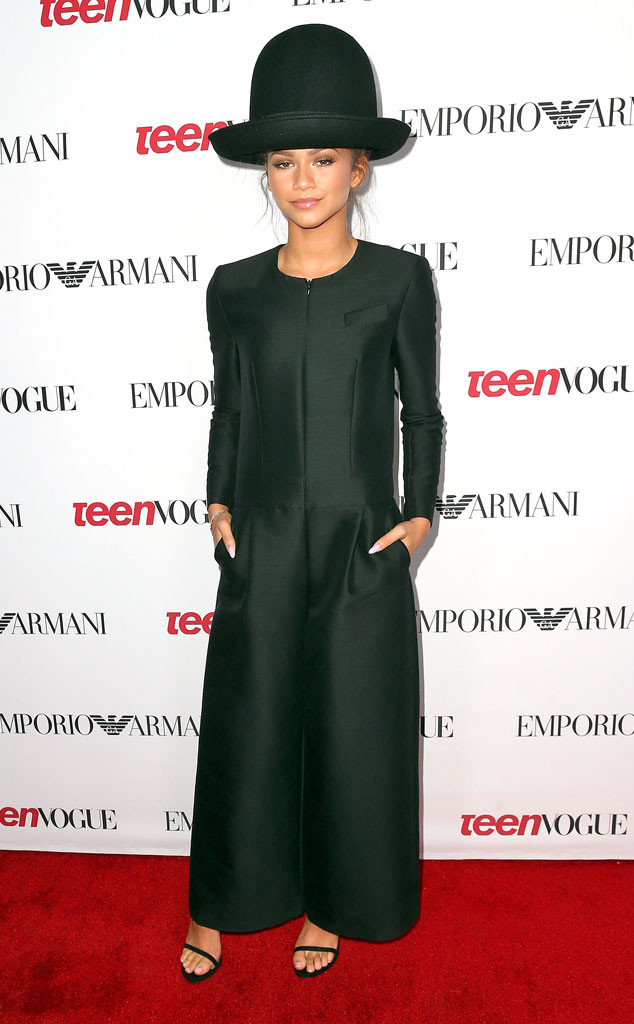 Frederick M. Brown/Getty Images
Somewhere, Pharrell Williams is laughing his giant Smokey the Bear hat off.
Zendaya Coleman may be a fashion-forward starlet, but the "Replay" singer would never have happened upon this headwear on her own. We called The Voice judge ridiculous when he first sported his tall brown bowler, but at least he started the weird trend. The Shake It Up star, on the other hand, copied it like some teen girl rocking her crush's clothing just to make him notice.