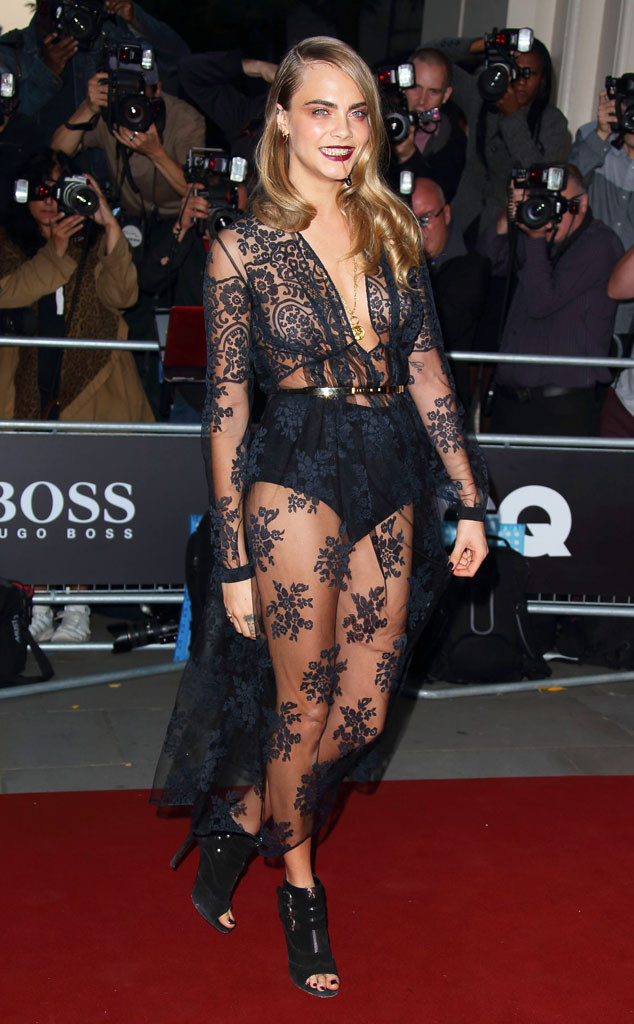 Mike Marsland/Getty Images
It's no mystery that Cara Delevingne is the current wild child of the supermodel scene. We like to think of her as a Kate Moss 2.0 with bolder eye brows.
But we're not sure that even the original Calvin Klein girl would have stepped out in a dress like this Burberry Prorsum design...and we use the term "dress" very loosely.
The British beauty is wearing a piece of lace with arm holes and mouth jewelry. When did that become a thing?