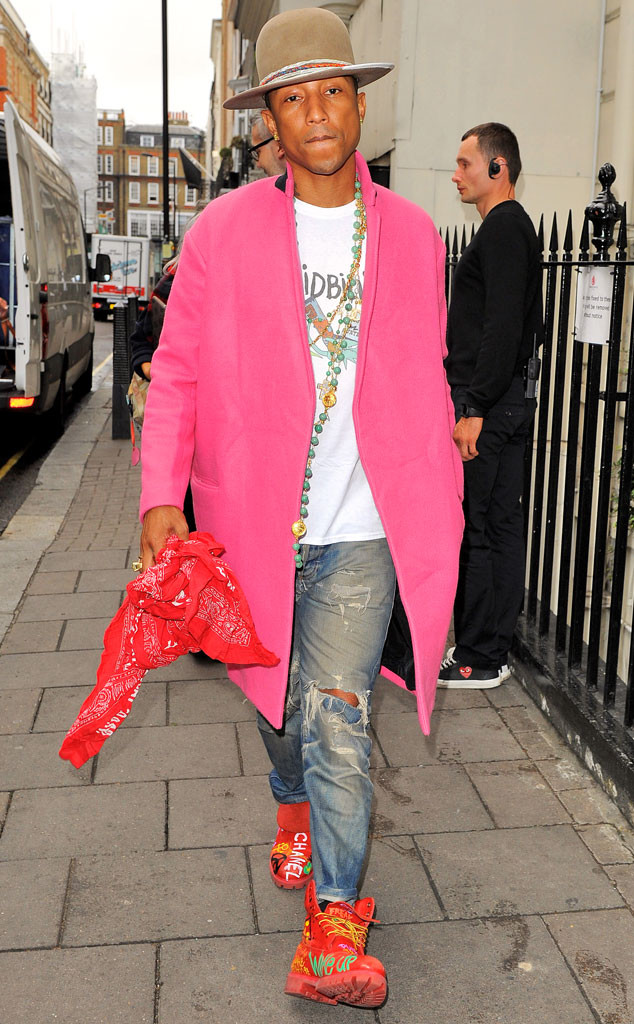 TGB / Splash News
In case you were wondering if there's anything Pharrell Williams can't do, here's your answer.
The award-winning producer, consummate hit maker, The Voice judge and all-around great guy is wearing a bubble gum pink overcoat...and he's killing it.
And you thought that Smokey the Bear hat was hard to pull off...