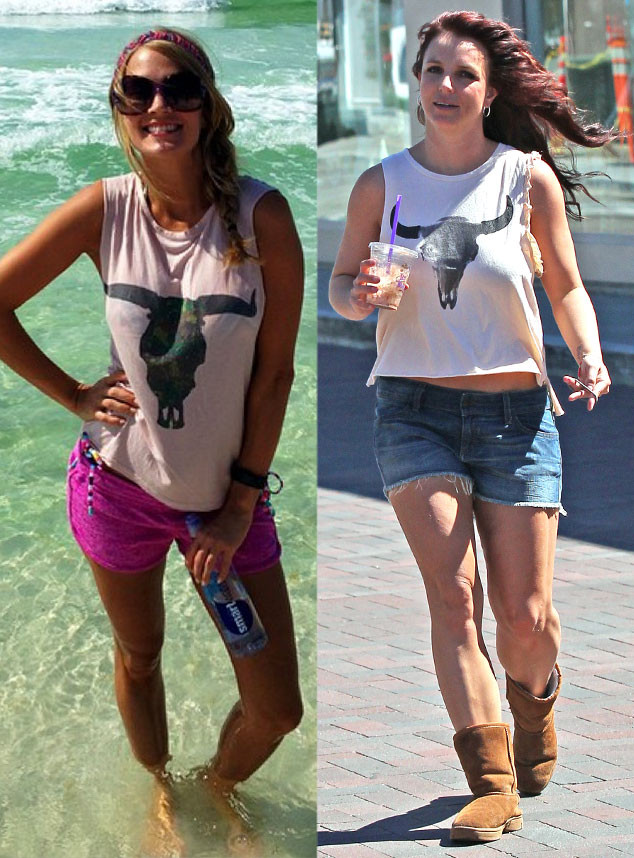 Splash News/Instagram
Looks like two of the hottest country-bred singers are showing some love for the biggest country-loving state on the map.
What's confusing is that neither Carrie Underwood nor Britney Spears are from Texas! The newest mama-to-be is an Oklahoma girl and the "Ooh La La" singer was born in Mississippi and raised in Louisiana.
We were going to award this to the hometown girl, but technically speaking, neither singer should be wearing this shirt!