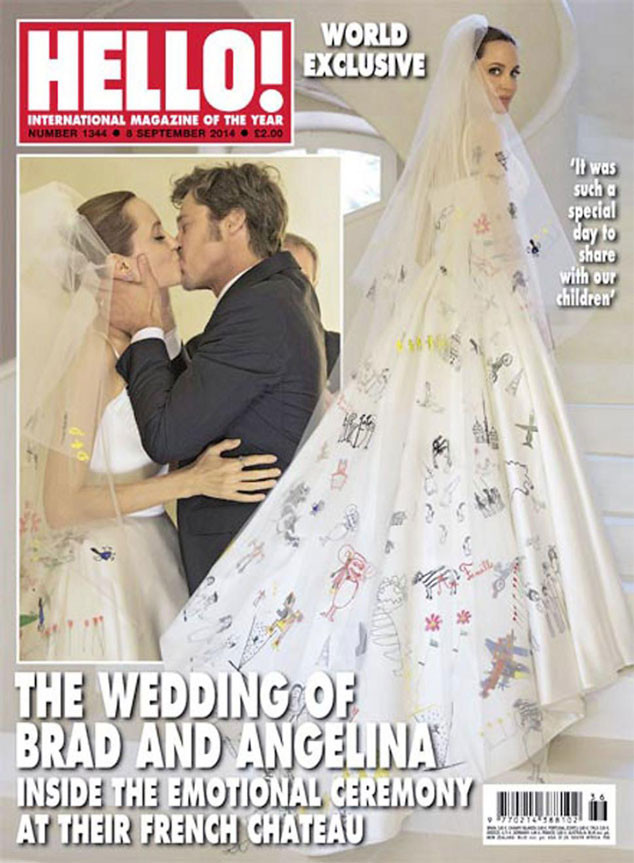 Courtesy: Hello Magazine
It finally happened, the fat lady sang, hell froze over, Angelina Jolie and Brad Pitt got married. Our condolences to the devastated men and women around the globe.
Of course, all of us in the fashion world have been wondering what the Unbroken director would wear on her big day. As predicted, the answer was a custom gown by her friend and frequent favorite designer Donatella Versace. As expected, it featured something slightly off-kilter. But never in a million years would we have guessed that it would be embroidered drawings from her six kids!