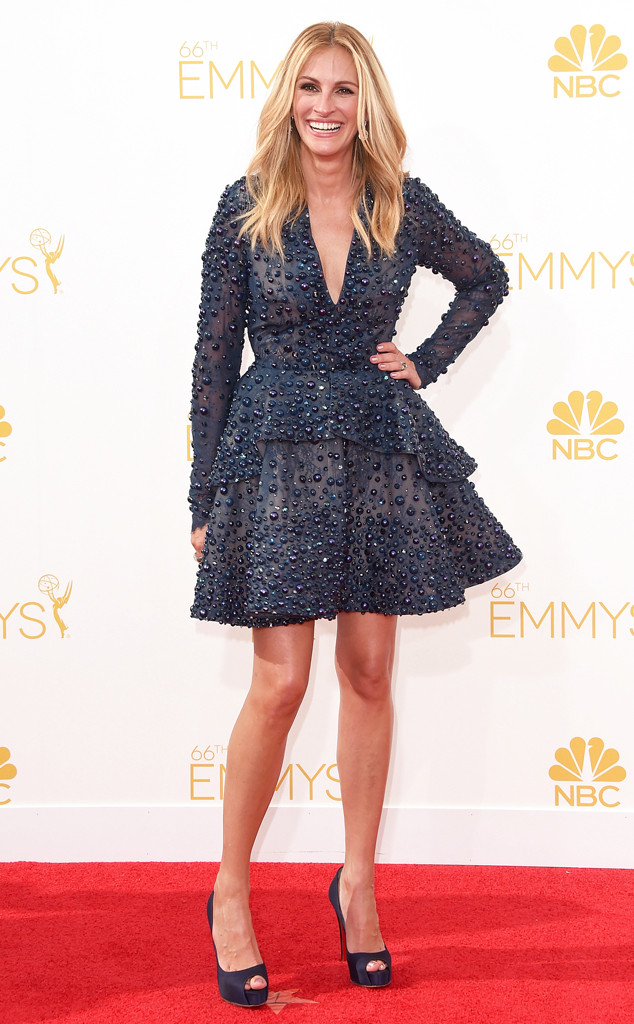 Jason Merritt/Getty Images
All the buzz around Julia Roberts at the Emmys is that America's favorite movie star finally decided to show some love for the lowly people of television. We call an awards show foul!
All anyone should be talking about is the fact that The Normal Heart star decided to slum it with the silver screen stars in this pitch-perfect Elie Saab Couture.
Maybe TV is her game because we haven't seen the Academy Award winner look this good in years.