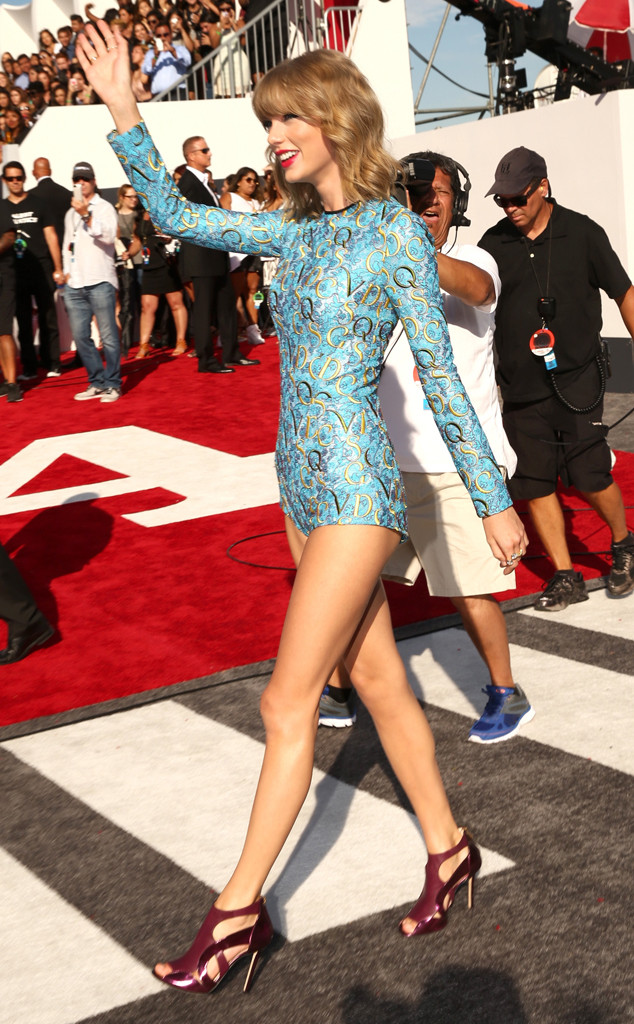 Christopher Polk/Getty Images
Let's be being clear about what's going on here: Taylor Swift is wearing a long-sleeved body suit on the MTV VMAs red carpet. Call the Mary Katrantzou design chic, daring or downright insane—the fact is, it's a glorified one-piece with extra sun protection.
What happened to wearing bottoms? And more importantly, do we care? The "1989" artist has quite possibly never looked hotter. So what if she's rocking what your Nana wore to the swim club circa 1940?