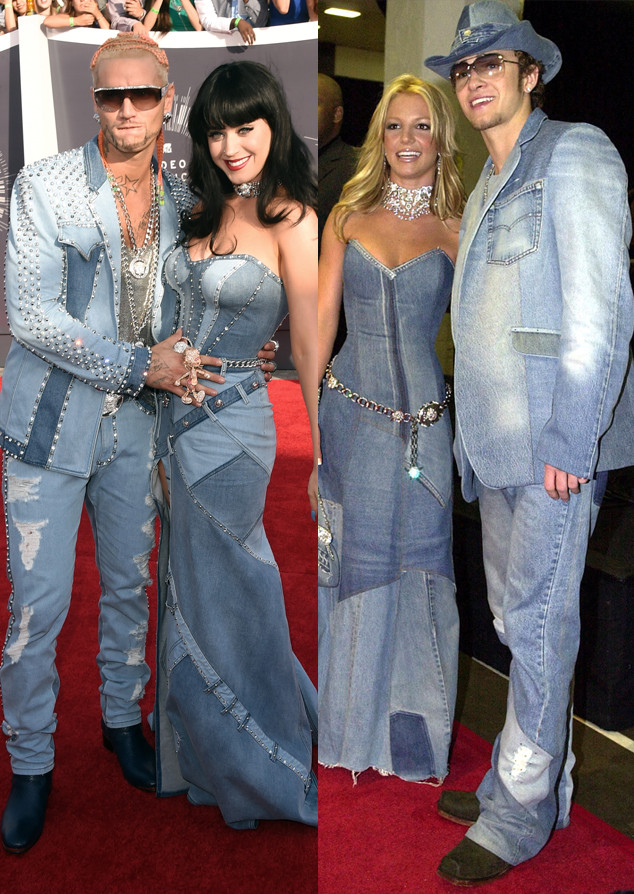 Jason Merritt/LUCY NICHOLSON/Getty Images
We've got to give Katy Perry and Riff Raff credit for one thing: They know how to make fashion news.
Every pop culture junkie's head exploded last night at the sight of the "Roar" singer and her VMAs date rocking the most recognizable red carpet couples costume of all time—Britney Spears and Justin Timberlake's 2001 American Music Awards attire.
Brit's reaction to the throwback: "Just when I thought the denim dress had retired...you bring it back!" Our reaction: Wrong. It should have been retired.