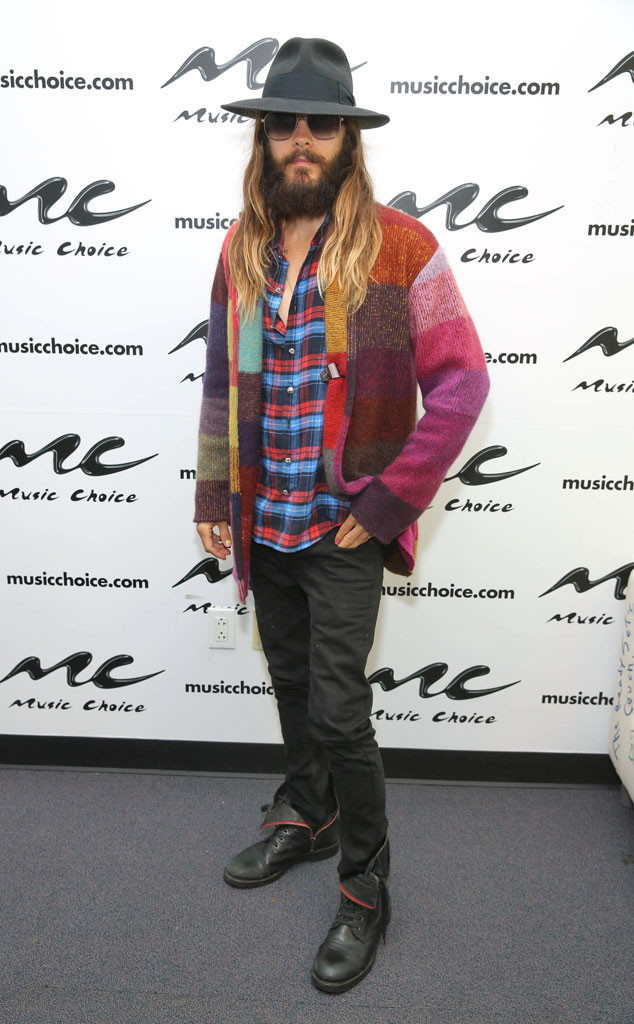 Rob Kim/Getty Images
We're starting to get a little worried about Jared Leto.
Don't get us wrong, the Dallas Buyers Club star is still smokin' hot with perfect tresses and a beard that must make the cast of Duck Dynasty crazy jealous, but his clothing choices are starting to be a little "lives in a shed in the woods." Although chances are each piece cost the 30 Second to Mars frontman more than a thousand acres of land in those woods!