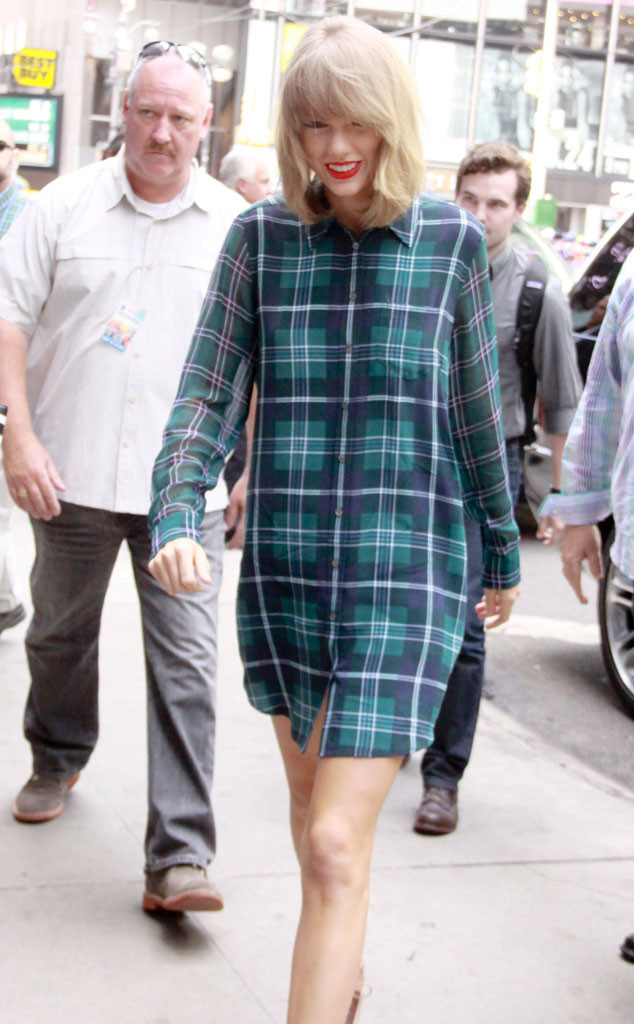 RogerWong/INFphoto.com
We know a man's dress shirt when we see one, and Taylor Swift (America's sweetheart, country music's darling and every celebrity starlet's BFF) is wearing just that.
Can we assume the "Shake It Off" singer celebrated the big news of her song hitting #1 on iTunes with a sexy slumber party?
We're sure they stayed up all night strumming Johnny and June Cash duets on their six strings (and no, that's not a euphemism), but then it looks like T-Swift slipped off in her mystery man's plaid. It also looks like he's 11 feet tall...