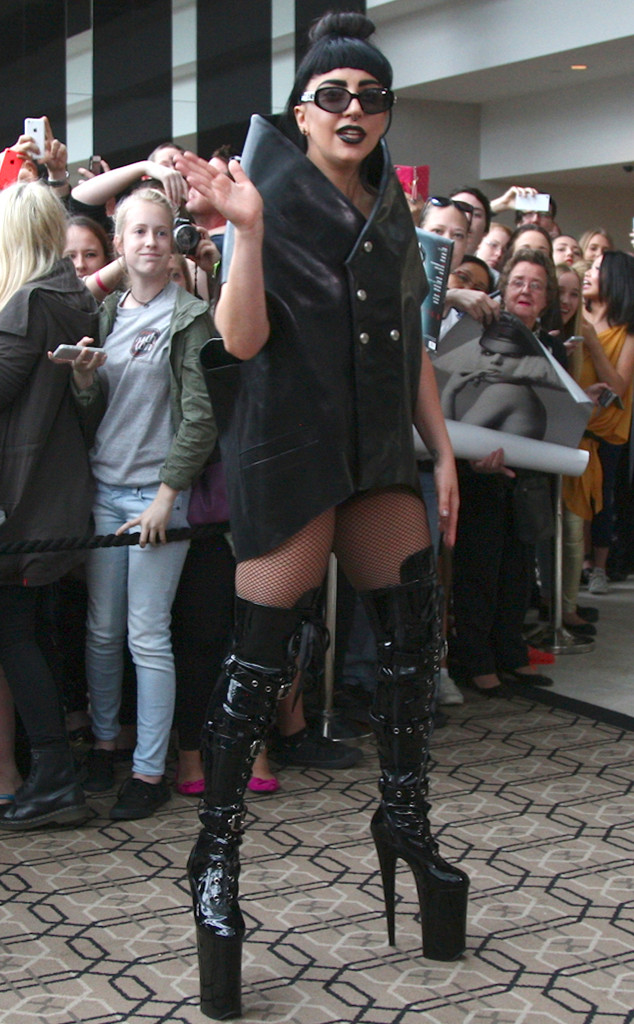 Faith Moran / Splash News
Last week we claimed that Lady Gaga's coral reef jumpsuit and troll hairdo would haunt our nightmares for the rest of our lives. We'd like to retract that statement and replace it with the following: This look on the "G.U.Y" singer is her greatest bad dream inducer to date. The makeup is haunting, the cape is vampire-inspired, and those boots could kill—literally.
The only thing that makes us feel slightly better is that there's no way Taylor Kinney's main squeeze could chase after us in those sky-high spikes!