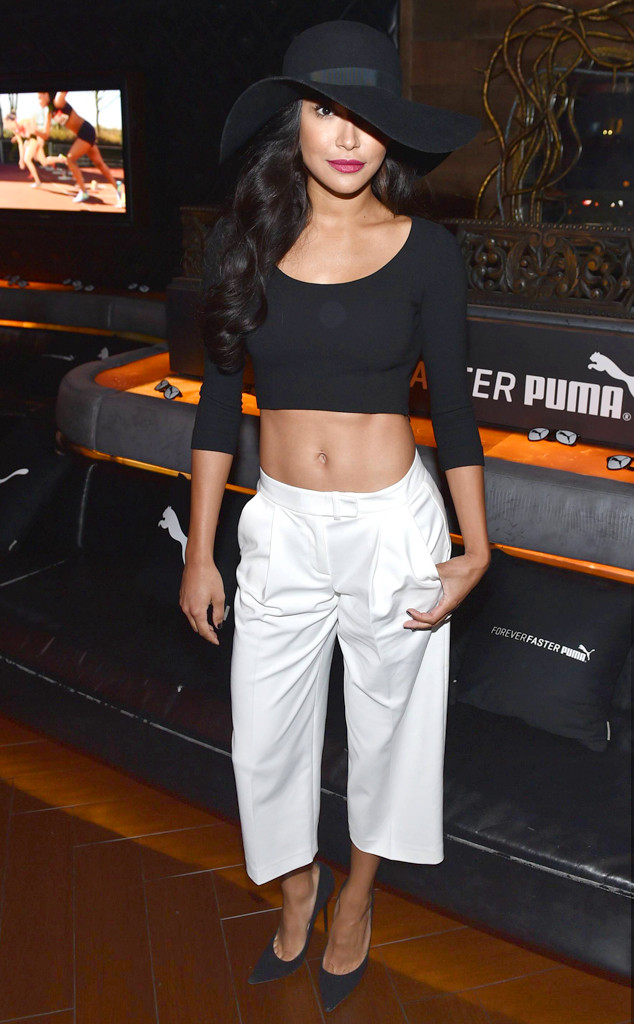 Courtesy of John Shearer/Invision for PUMA/AP Images
Is Naya Rivera planning to join the cast of Boardwalk Empire for a major mob takedown scene? If so, this newlywed has the hat and baggy pants right—but the crop top and pumps probably have to go.
This getup may be slightly off for troublemaking with Al Capone, but it's dead on for a dance video with Paula Abdul. Does this mean Glee is finally planning a tribute to the "Opposites Attract" singer? Or just that the FOX star is wearing yet another skin-showing style...