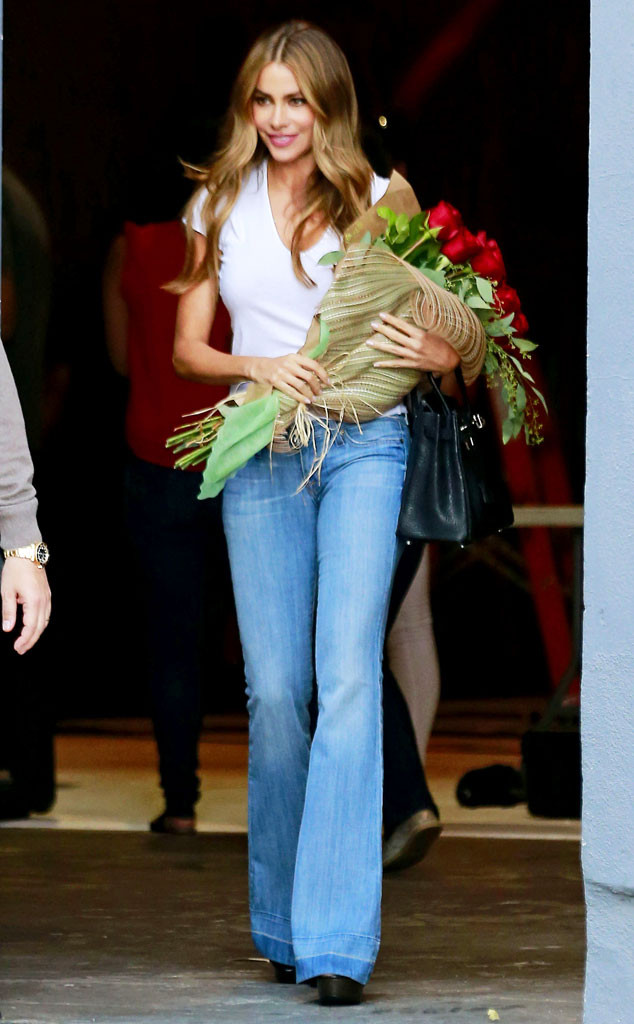 Juan Sharma/Bruja, PacificCoastNews
No, Sofia Vergara is not dressed for a flashback episode of Modern Family (which is a huge bummer because we would give anything to see Cam and Mitchell in matching leisure suits). The Colombian beauty is just walking with some gorgeous long-stemmed roses from her beau Joe Manganiello on the set of a recent commercial and displaying her own gorgeous long stems in the process.
Ladies (and gentlemen), the bell-bottom was a success for a specific reason, and that reason is being demonstrated all over this TV star's body.