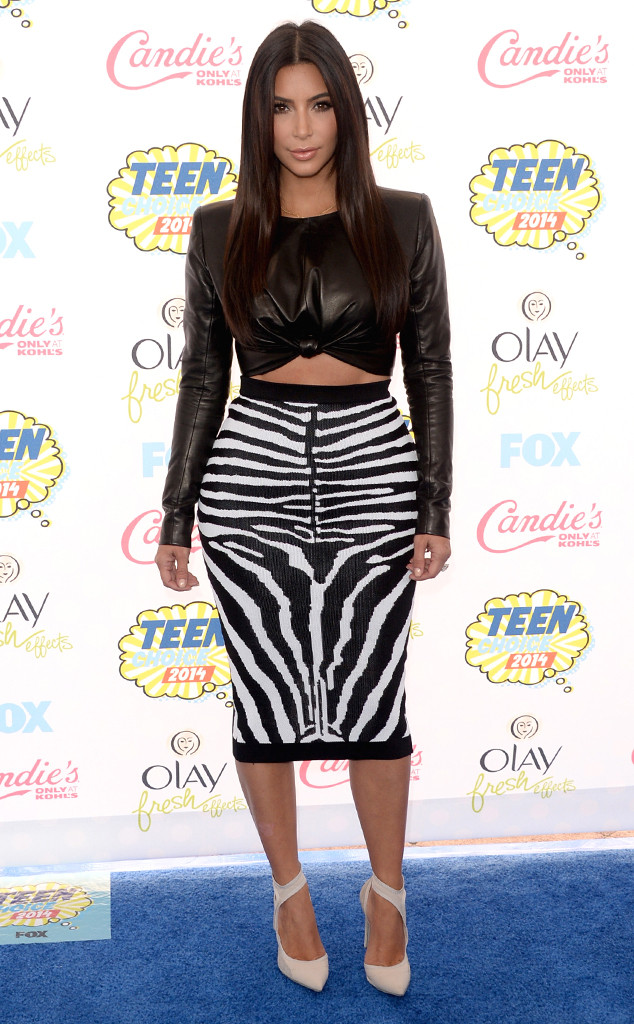 Jason Merritt/Getty Images
Okay, so Kim Kardashian West is kind of wearing a rug that you'd find in a Vegas hotel suite around her bottom. Without touching it, we can't tell if the Balmain skirt is actually constructed from zebra skin, but the pattern has that living room decor feel to it.
The question is: Do we remotely care? No, and we'll give you three reasons why.