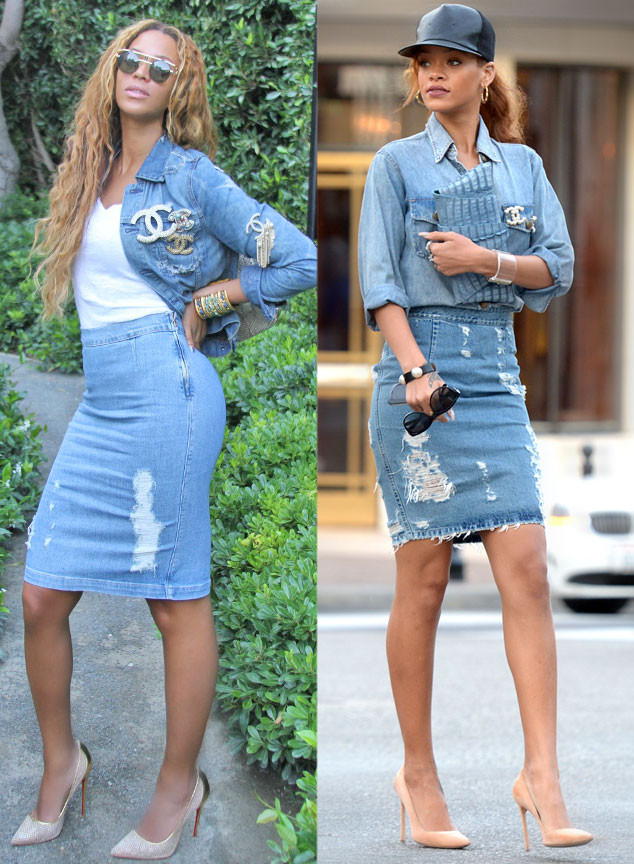 beyonce.com/Splash News
We've been waiting our entire style-obsessed lives for this moment. In the history of the epic popularity contest between clothing lovers Beyoncé and Rihanna, the two divas have never, ever worn the exact same outfit!
There have been Fashion Face-Offs up and down—same color, same cut, same designer—but this marks the first full-on style steal. And to make matters even crazier, it's Mrs. Jay-Z's fault!
It is almost one year to the day that the "We On" singer rocked this Frame Denim skirt and matching top with bedazzled Chanel details, so did the "XO" singer wait to pounce at the perfect moment? Or is this just an honest error?