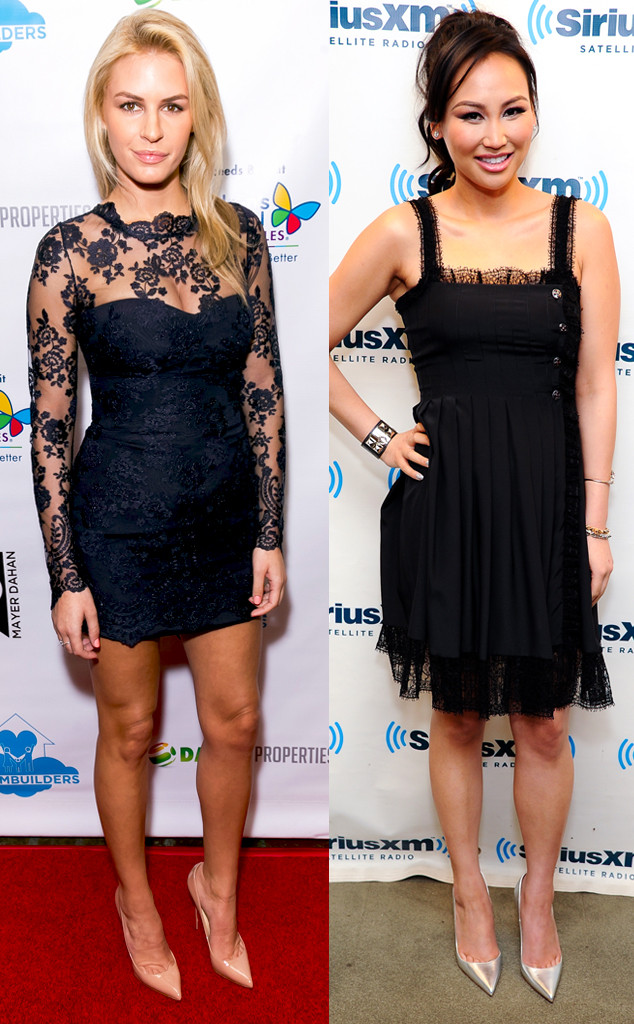 Rodrigo Vaz/Rommel Demano/Getty Images
Every girl needs a little black dress in her closet, it's just essential. It doesn't have to be a LBD on the same level as the #RichKids of Beverly Hills, but it needs to be little and it needs to be black! The #RichKids besties Morgan Stewart and Dorothy Wang have an insane wardrobe, always look gorgeous and basically shop together every day. So jealous.
Both of these ladies have been seen in their LBDs of choice and it's clear that their styles are very different. Morgan went with a very tight, very short and very revealing dress that hugs her body in all the right spots. We adore the lacy pattern across her chest and arms, because it gives the LBD a dressier feel. Also loving the fact that she paired this with nude heels and no jewelry, so that all eyes remain on the dress. However, this dress may be a tad bit too short for a charity event, no?