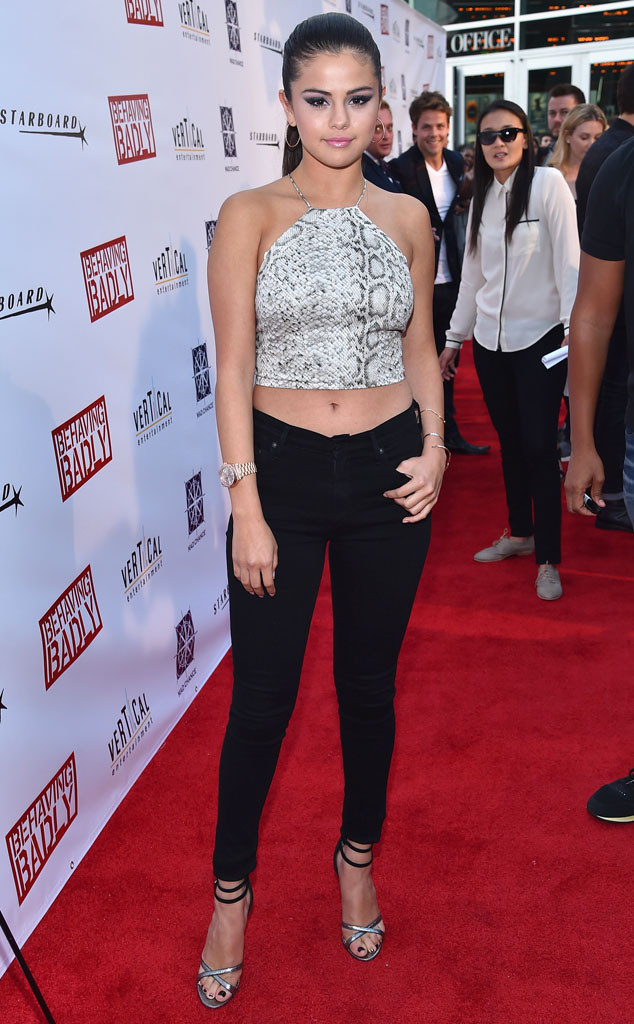 Alberto E. Rodriguez/Getty Images
Word to the wise, Selena Gomez: If you're going to climb out of your bedroom window en route to a party, avoid the sky-high heels. A) they click on the driveway—which Mom could totally hear, and B) you're more likely to tumble down whatever tree you're using to make the great escape.
But shoes aside, this look is going to kill at the Hunka Bunka Ballroom (or was that just our high school Friday night hang out)? Unfortunately, it's not having the same effect on this 2014 red carpet...