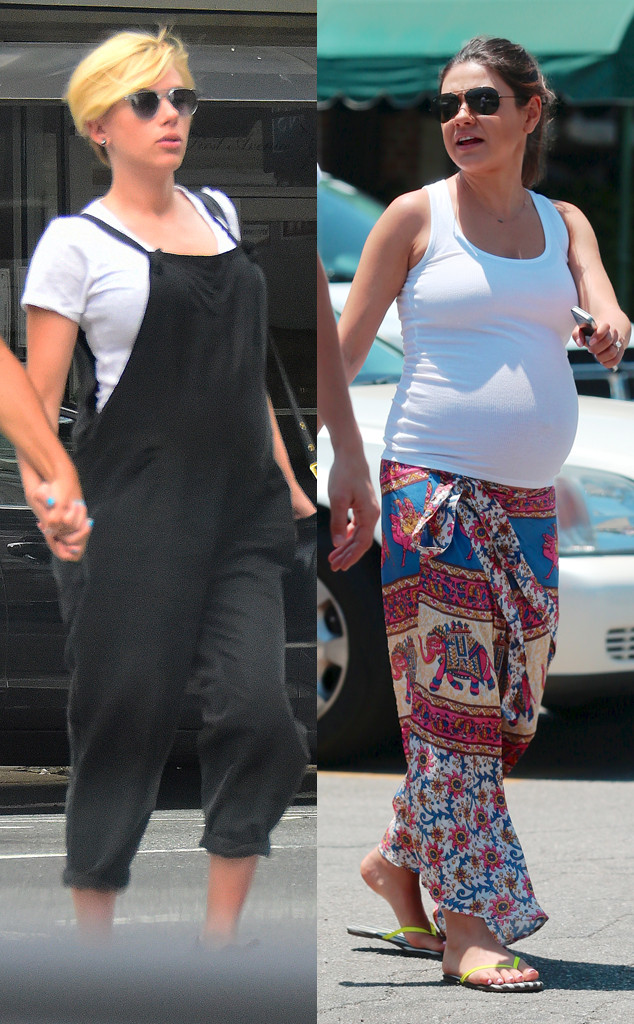 Splash News/Samir Hussein/WireImage; Dean/MRM/NPG.com
Kudos to Scarlett Johansson and Mila Kunis for taking a day off from the pitch perfect pregnancy wear to relax in real people clothes. And no, that is not a back-handed compliment. It's hard enough being prego in the hot, hot heat of summer. The Lucy star and the Family Guy voicer found two ways to cover their ever-growing bumps with two of the season's hottest trends.
So who wins? The overalls over all that baby or the boho belly dancer getup?