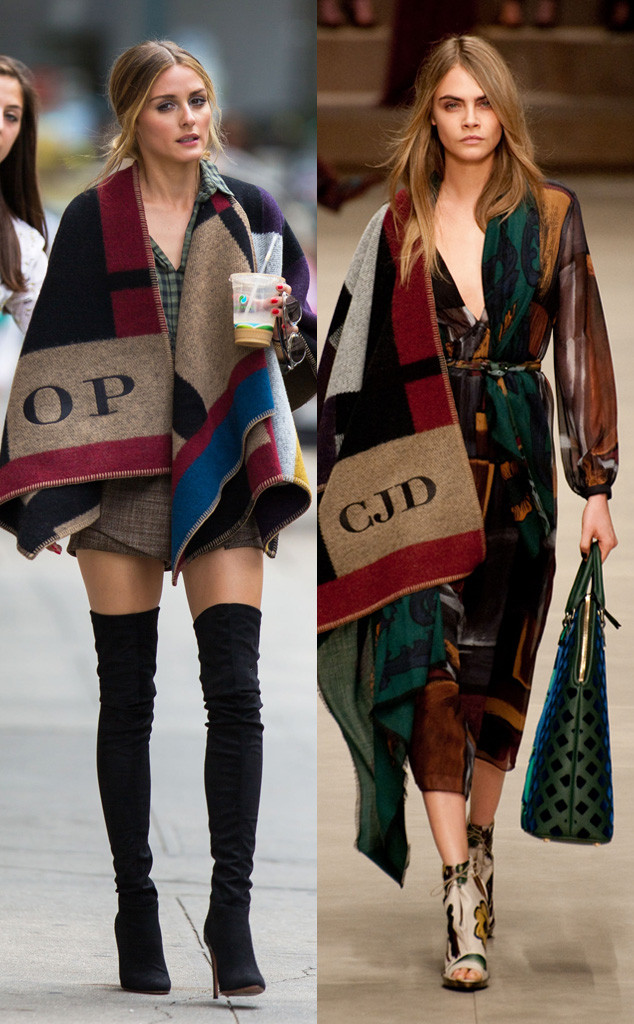 MaxNY/FAMEFLYNET PICTURES; Lucie Desmond/Getty Images
They say one should never be a doormat...but they've never said one shouldn't wear a doormat either. And thanks to Olivia Palermo and Cara Delevingne, they will now.
Both the New York City socialite and the UK model rocked Burberry Prorsum's latest foray into outwear—the rug cape. It literally looks like the designers of the iconic British brand grabbed this flat fabric off the floor of their showroom and slapped it on a model.