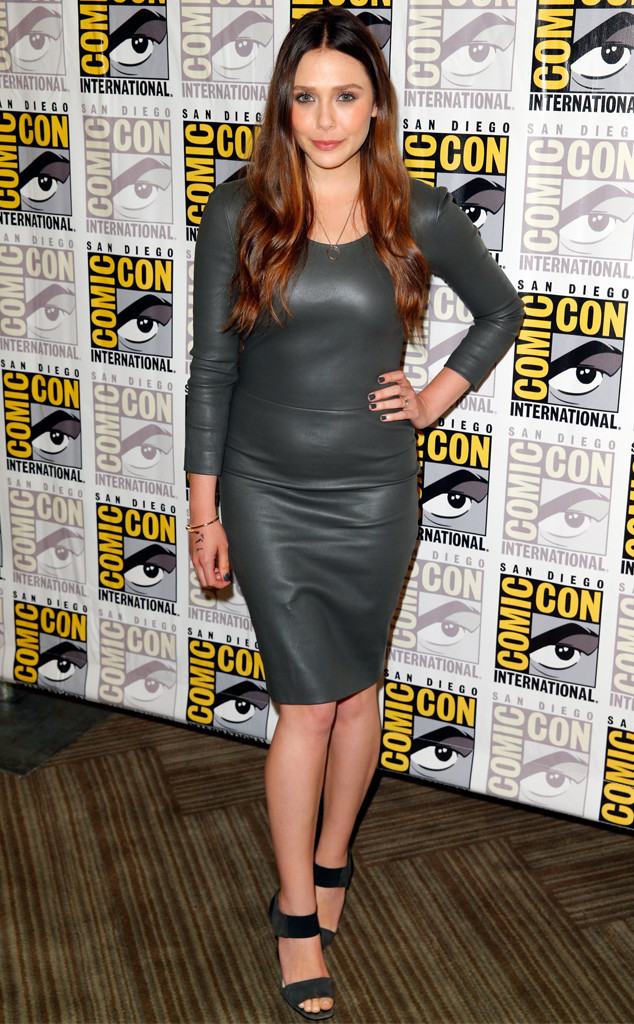 Joe Scarnici/Getty Images for Disney
We want so badly to support this daring look on the darling Elizabeth Olsen. She's consistently among our best dressed starlets...she's a genius actress (the thought of Martha Marcy May Marlene still gives us chills)...she's Mary-Kate Olsen and Ashley Olsen's little sister!
And yet, we can't make exceptions just because we have a celeb crush. Bottom line: this body hugger is just not working, and for more reasons than one.