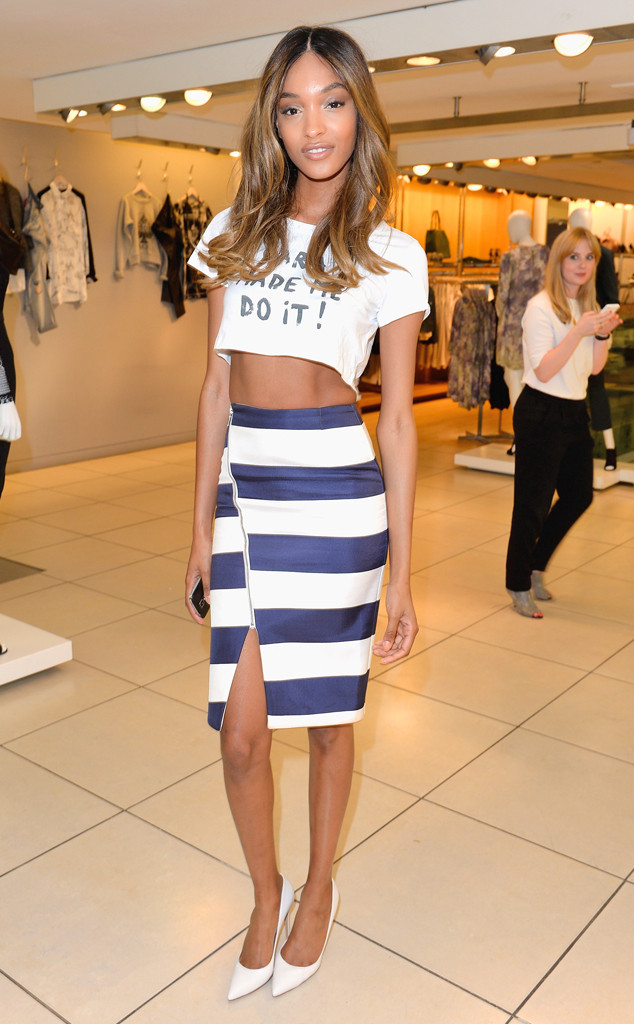 David M. Benett/Getty Images for French Connection
What exactly did the "Cara" called out on Jourdan Dunn's shirt make her do? Because if the answer is wear this outfit then this supermodel was smart to pass the blame.
Could it be fashion's resident edgy dresser Cara Delevingne? The two beauties have walked many a runway together. Is Jourdan's cheeky choice a way to get back at her colleague for some style-related bet? Or could this ripped crop be the first in the fashionable Ms. Delevingne's new fashion line?