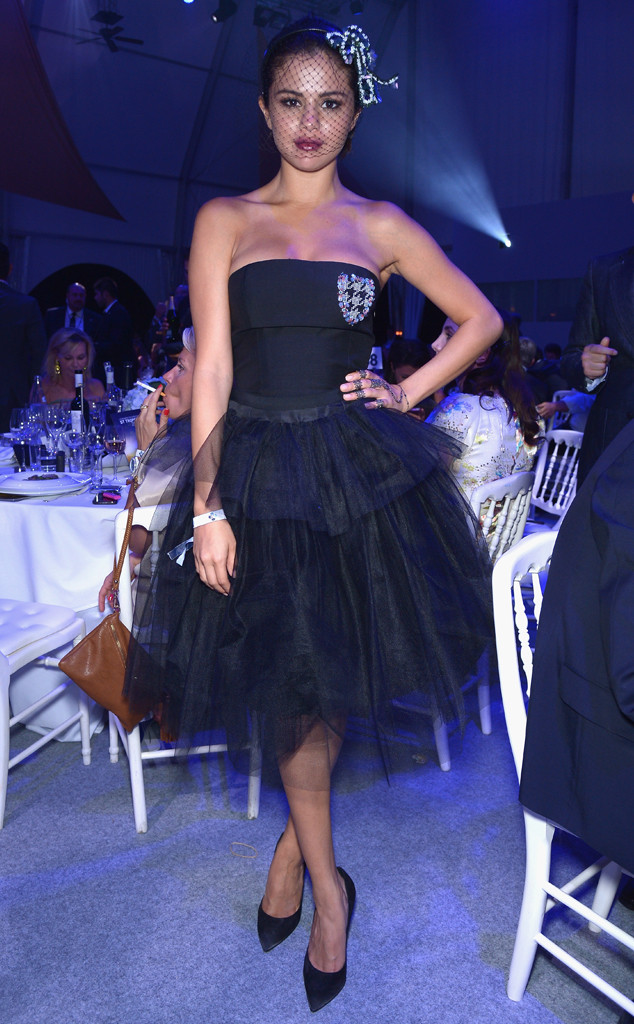 Dominique Charriau/French Select/Getty Images
Unless the dress code for Leonardo DiCaprio's French fete was, "baby ballerina chic," Selena Gomez is awkwardly dressed.
Not only did the Getaway star go "sweet" when every other guest went "sexy" but she just turned 22! What's with the high school haute couture? The Christian Dior piece even has a crest stuck to the chest like some kind of super fancy school uniform.