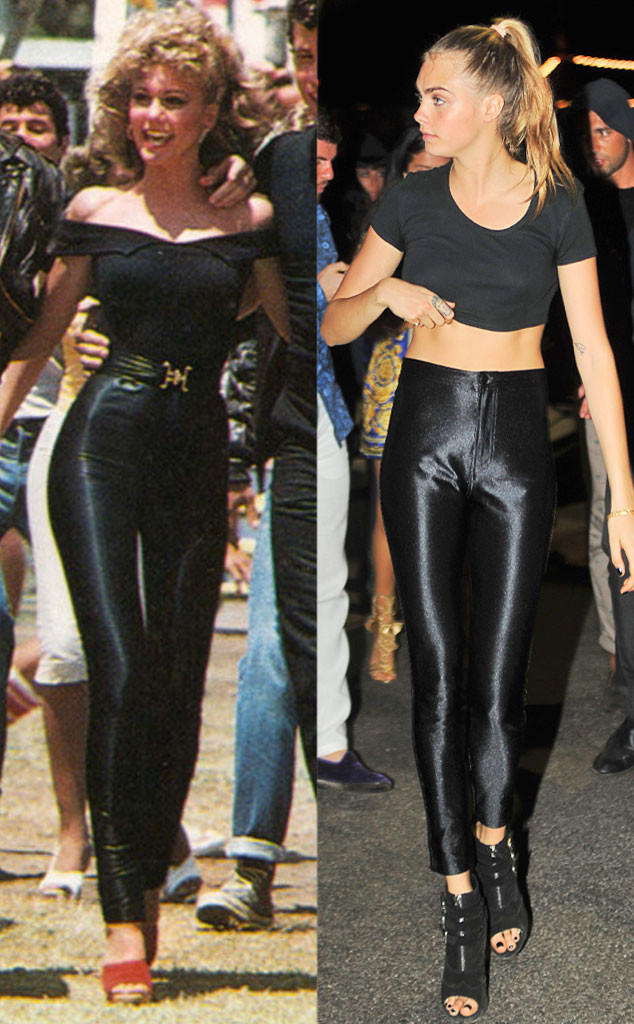 INFphoto.com
We immediately broke into a hand jive the moment we saw Cara Delevingne in this get-up. It was like a natural body reflex.
Among the long list of iconic film fashion moments, Olivia Newton-John's killer black disco pant combo sits way up top. One scene before she was a Goody Two-Shoes in a powder blue dress, then Rizzo took her shopping and she ended up in skintight pants smoking a cigarette.
So who is the Rizzo in Cara's life? Or did she just get through her first screening of the classic '70s flick?