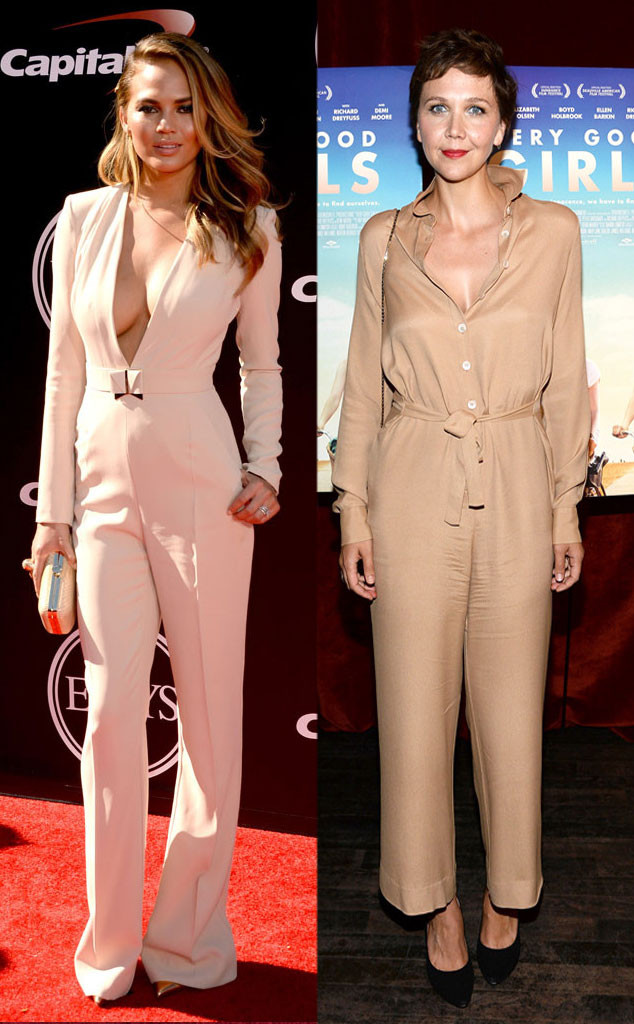 Jason Merritt, Dimitrios Kambouris/Getty Images
Last week we called Chrissy Teigen out for wearing a skintight skin suit and now Maggie Gyllenhaal goes and does the exact same thing. Though in her case it's a looser skin suit, which is about as gross a visual as we can imagine.
Neither of the neutral-colored couture options is a good idea in our book, but if it's between the slouchy Maison Martin Margiela look on the Very Good Girls star or the plunging Elisabetta Franchi on Mrs. John Legend, we have a surprising selection.