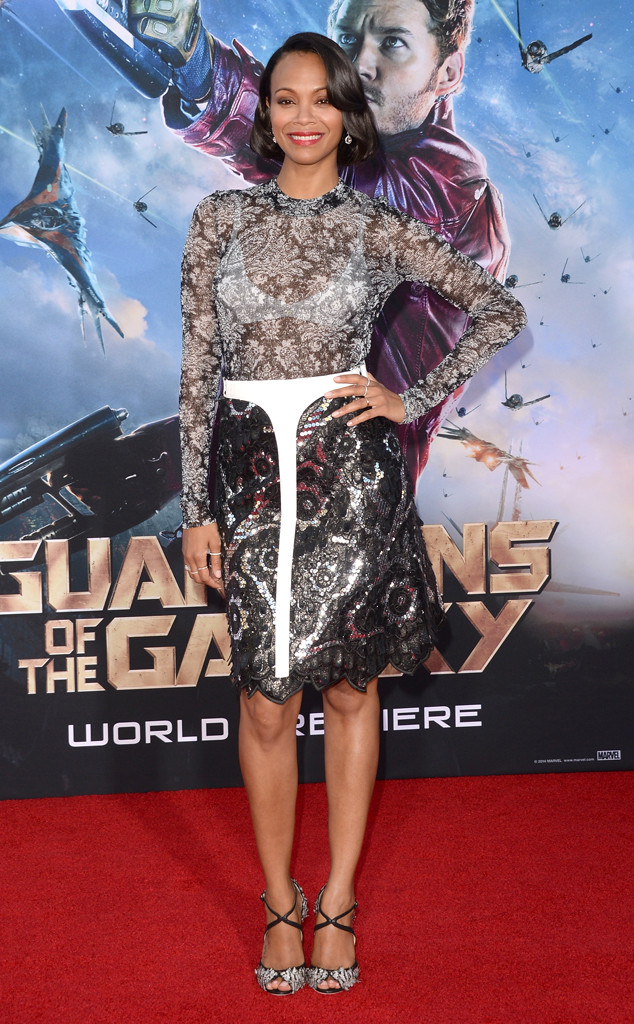 Jason Merritt/Getty Images
We're all in agreement that it looks like there's a giant, white thong stuck to the front of Zoe Saldana's skirt, right? Yes it's sort of cut and unfurled into that long strip of fabric, but the effect is the same—Quailman couture—and as far as we're concerned, Doug Funnie is the only celebrity who can get away with it.
What were the fine folks over at Louis Vuitton thinking?! They took a perfectly lovely floral dress and ran a streak of wite-out down the front!