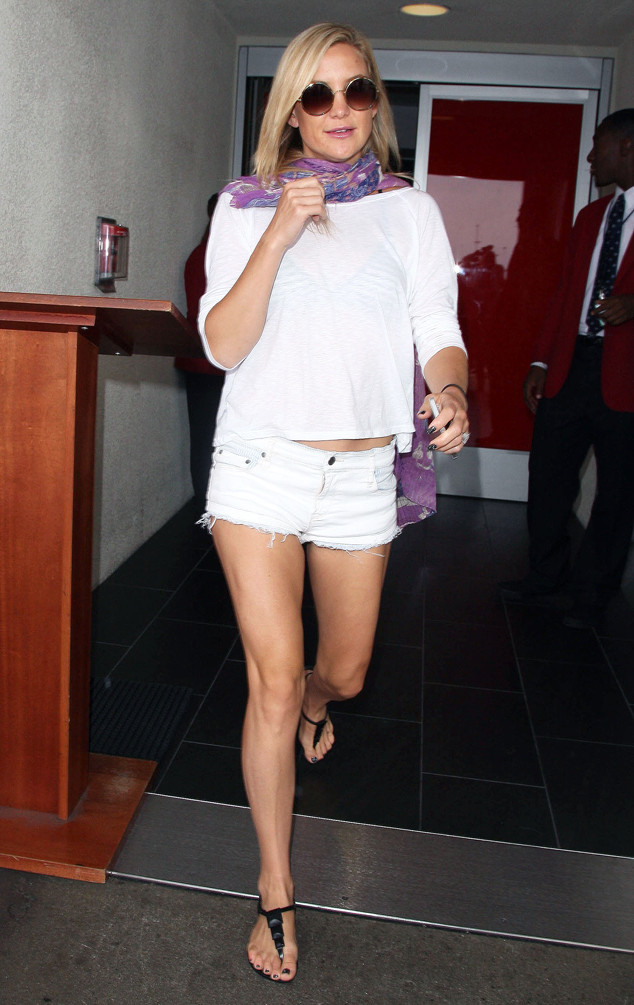 BJJ/FAMEFLYNET PICTURES
To be clear, we're not saying that Kate Hudson has a hickey, but we're not not saying that either. She has a loving fiancé, she's a beautiful woman and the neck is a lovely place to kiss. So really we cannot confirm or deny whether or not the blonde beauty is currently rocking a giant red mark on her neck.
This is simple a post about the fact that if Kate Hudson or anyone else had a hickey, this adorable floral style choice would be a really great way to cover it up.
But doesn't it look like the scarf is being used to hide something?