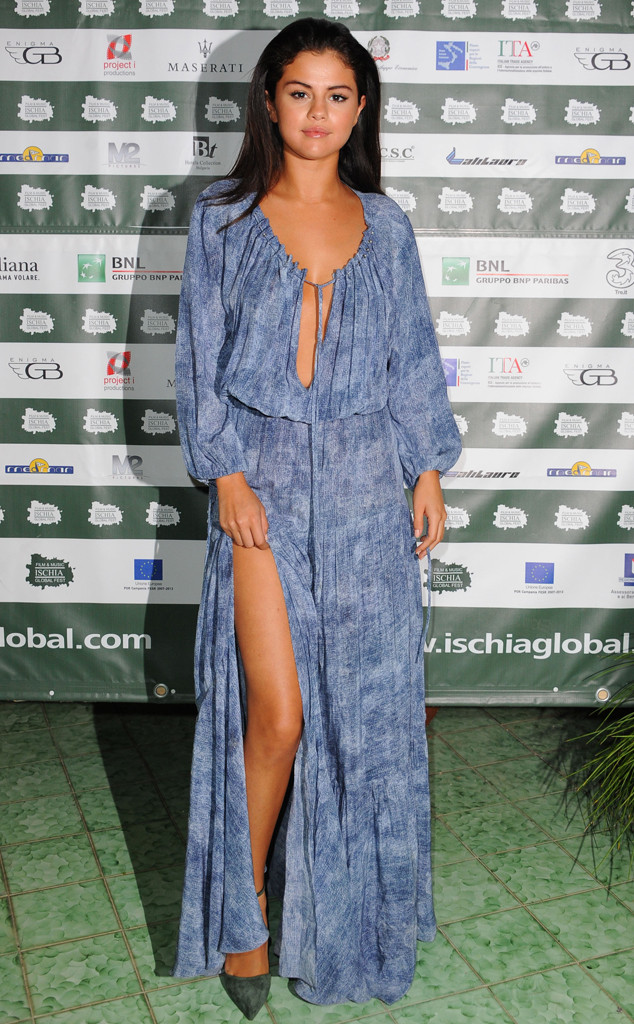 Gigi Iorio / Splash News
There's no denying that Selena Gomez could enjoy a cozy night's sleep in this boho couture. We're also 100% certain she's not wearing a bra and, given how baggy that bottom is, could be going full-on commando. Plus, is that leg pop more "diva moment" or "lazy leg?"
We know the Getaway star is in Italy where natural beauty reigns supreme but is this relaxed L'Agence maxi dress more boring than bellissimo?