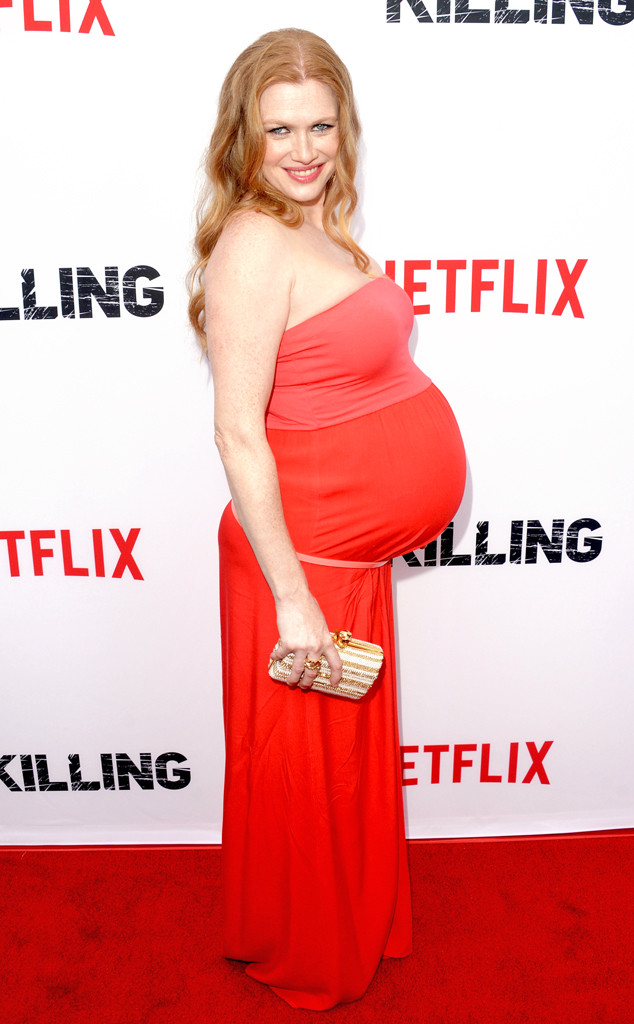 Jason Merritt/Getty Images
In case you were wondering, Mireille Enos is very proud of her pregnant body.
Not only is she still doing press for The Killing on what appears to be the exact day she gives birth, but this soon-to-be-mom is wearing what has got to be the most baby bump hugging look we've ever seen.
There is a band under the belly for added pop effect!