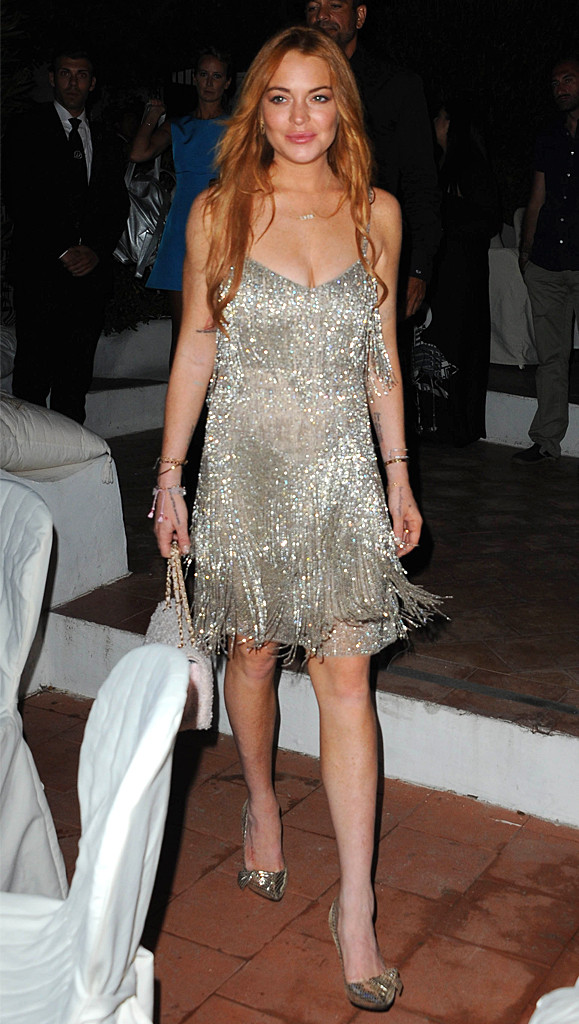 Gigi Iorio / Splash News
This is not an Onion article. What we are reporting is a certifiable fact. Lindsay Lohan wore one really great look and is now wearing another really great look within one month of that original look.
We know. We're as shocked as you. Sadly, the Lindsay star hasn't been known for her consistent choices in clothing over the past few years. It's usually a lot of ripped black leggings and giant sheer tank tops with boots so high they may as well be pants. But this is an undeniably gorgeous fringe sparkle dress, and it comes on the heels of an equally cute cream dress combo.