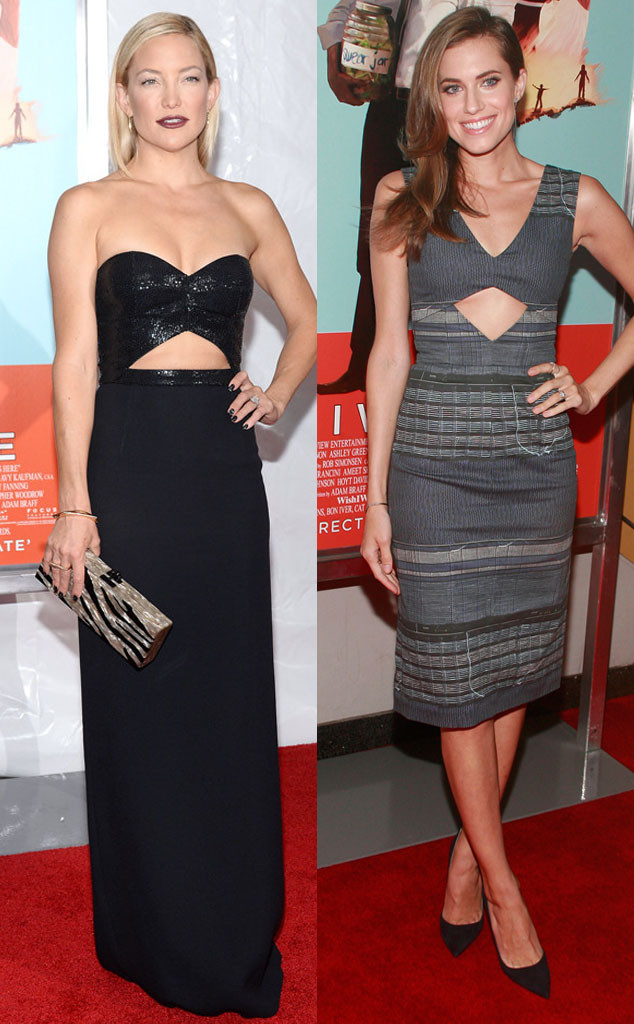 Anthony Behar/Sylvain Gaboury/Patrick McMullan/Sipa USA
Apparently it's not enough just to know what your fellow celebrity is wearing to the big premiere. You have to make sure she's not planning for a sexy cut-out in the exact same spot!
Sadly Kate Hudson and Allison Williams didn't check on that style element before leaving the house. Both showed up to the Wish I Was Here premiere with near identical slices of skin popping out of their cocktail frocks. So we're forced to weigh in on a battle of whose belly slightly sticks out best?