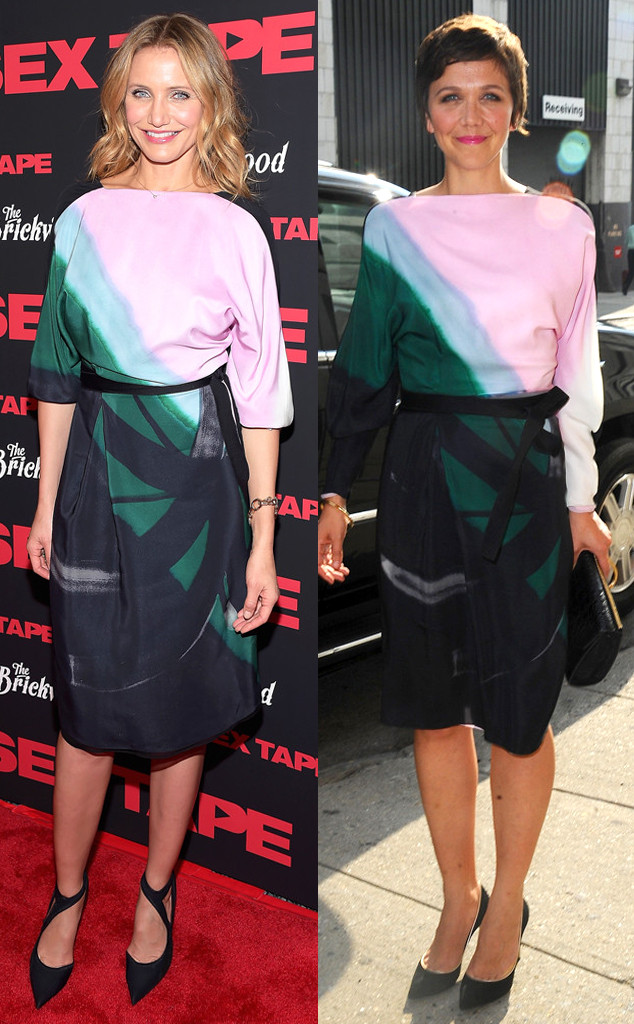 Raymond Hall/Michael Loccisano/WireImage
If we were Maggie Gyllenhaal we'd be like, have at it! Cameron Diaz waited a full year to steal this breezy summer cocktail frock from the White House Down star. While there is no statute of limitations on a celebrity style (thank you Internet), the steal stings less as more time passes.
We remember saying this hand painted look might be better off on the wall at the Museum of Modern Art, but now that we've had some distance, there is something lovely about the brushstroke print. Could the Sex Tapes star be to thank for our switch?