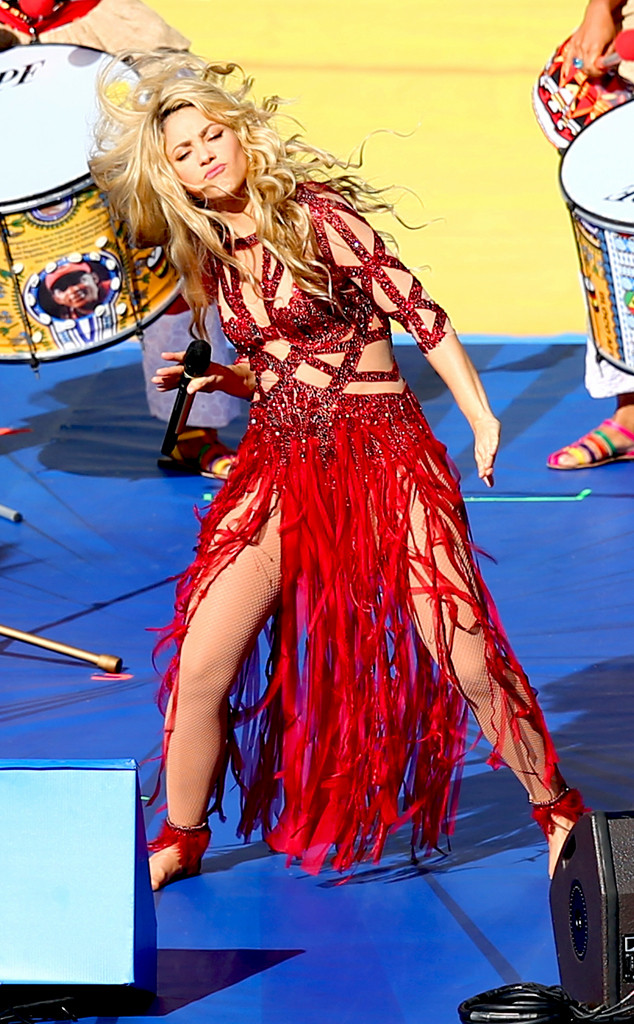 Robert Cianflone/Getty Images
There' s no denying that Shakira's World Cup fashion made a major statement. That thing flipped around like a third period player after a totally dramatic flop.
But what exactly would you call the Charbel Zoe creation? On the one hand we could see this fire red costume slaying on the catwalk of a RuPaul's Drag Race episode, but if Cinna had a little magic kerosene, he could turn those fabric tears into a serious Jennifer Lawrence moment.