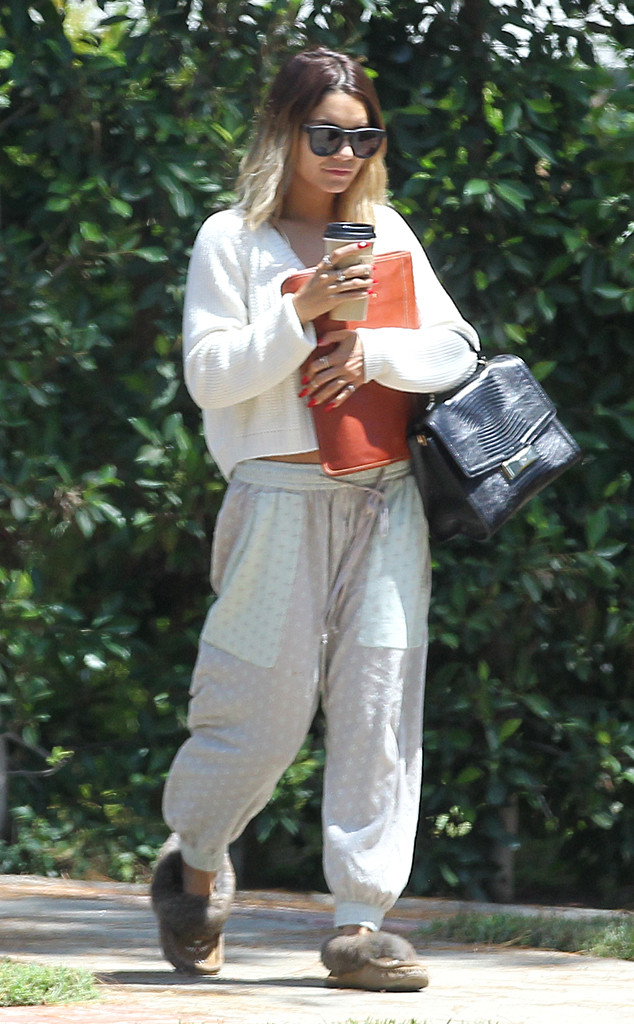 Sam Sharma/JS, PacificCoastNews
This is not the first time we've seen Vanessa Hudgens in what could be considered bedtime attire. In fact, the Machete Kills star's favorite look seems to be something fit for sitting on the couch.
But this is the first time (to our knowledge) that we've seen her wearing it to school! Yes it's acting school, and yes she's in L.A., where sweatpants count as proper attire for most outings, but the fuzzy slippers are definitely pushing it!