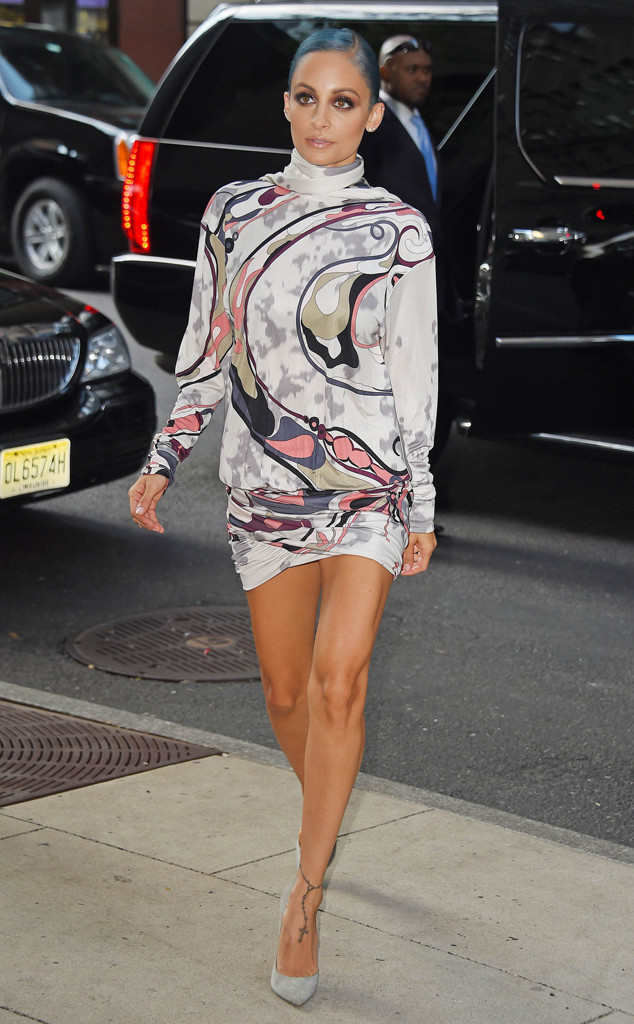 NCP/Star Max/GC Images
We can't figure out how Nicole Richie's Emilio Pucci mini is staying on her body, let alone how we feel about the look. The teeny tiny bottom and blousy top seem to defy gravity!
Wouldn't that micro mini pop up given the weight of everything up top? Is the VH1 star wearing fashion tape around her butt? And what in the world is going to happen when she sits down on one of The Tonight Show with Jimmy Fallon's plush chairs? Some PA better be on "hoo-ha" shot alert...