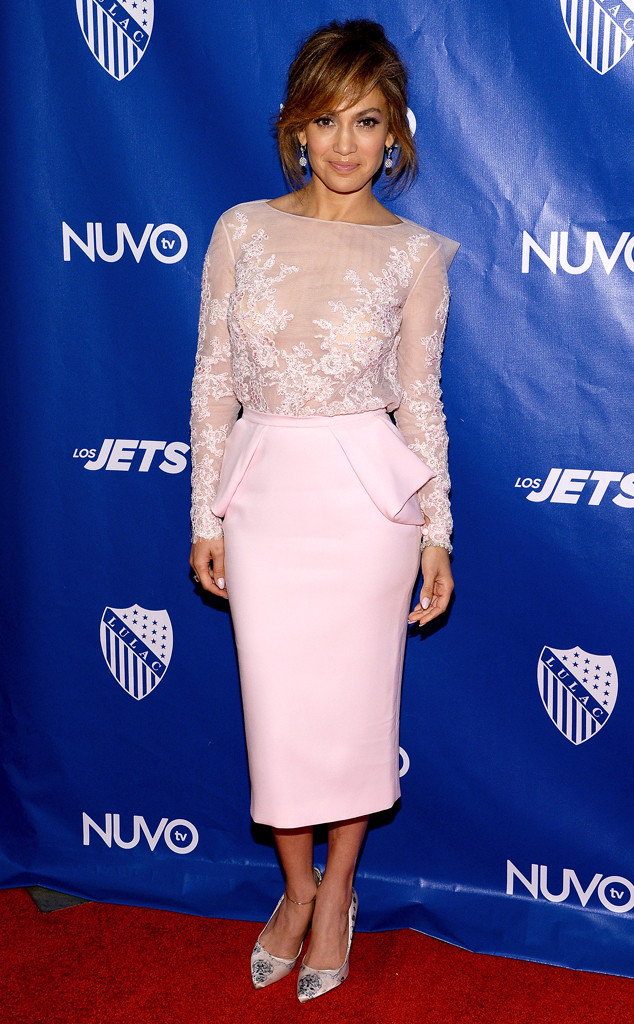 Larry Busacca/Getty Images for NUVOtv
Looks like Jennifer Lopez's answer to the question, what should I wear to hang with the First Lady, was whatever Helen Mirren would wear.
We're not criticizing the incredibly sexy Dame or FLOTUS Michelle Obama for inspiring "elder" style, but this is certainly a Style 180! for the "Big Booty" singer. Last month we wrote not one but two pieces about her including the phrase, "shortest skirt ever!"