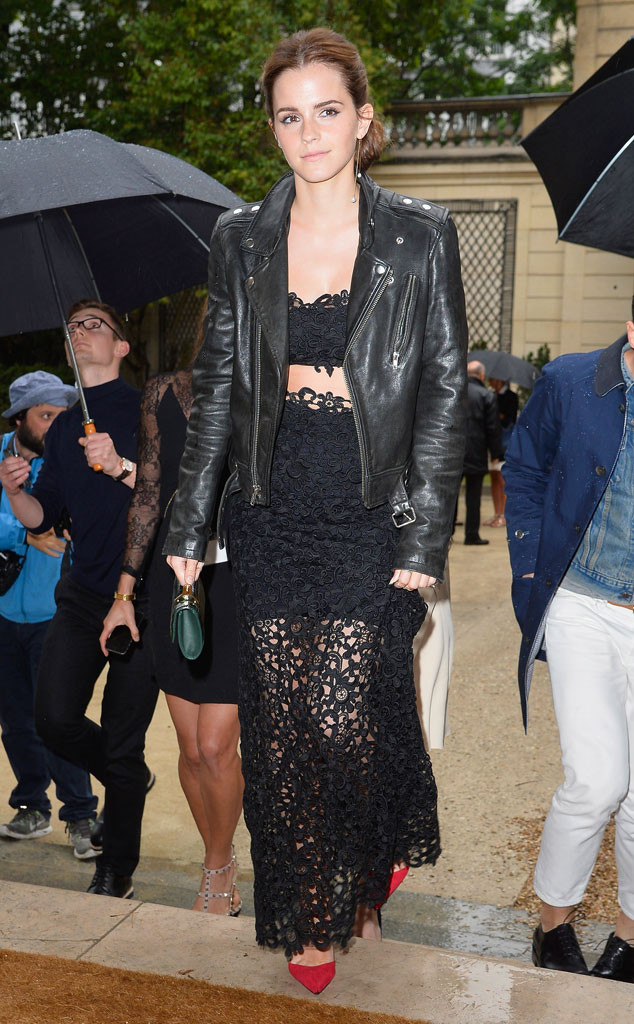 Pascal Le Segretain/Getty Images
Looks like somebody decided to vamp it up for Valentino. We can't blame Emma Watson for adding a little va-va-voom to her style. Paris Fashion Week brings out the sexy in most style lovers. But is the Bling Ring star's approach helping or hurting her cause?
On the one hand, there's nothing hotter than a sheer lace look, but on the other, this one is a little baggy and covered with that manly moto jacket!