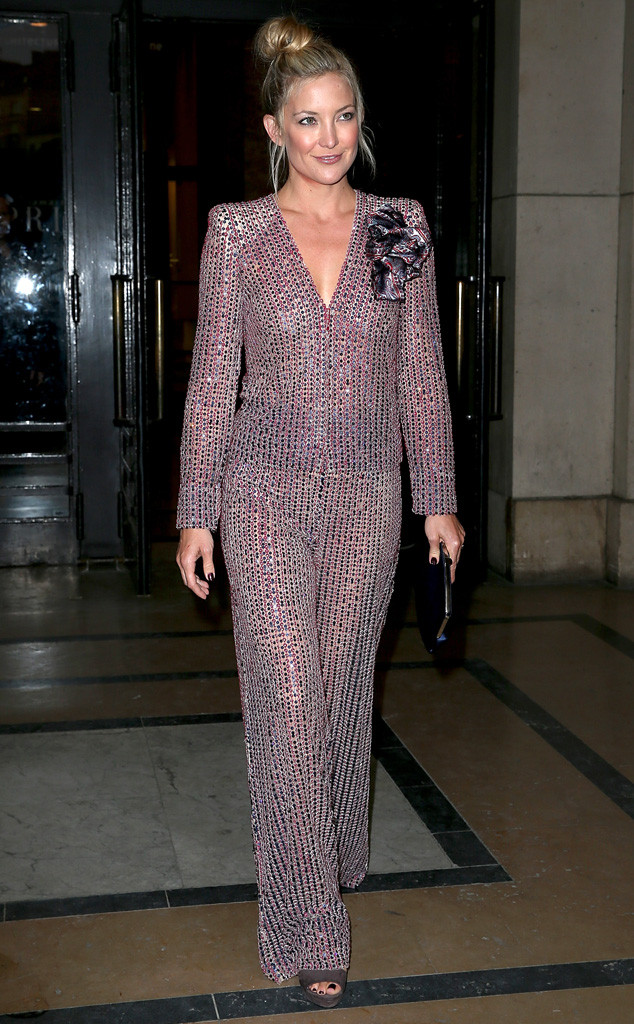 Pierre Suu/Getty Images
Somewhere Liza Minnelli is salivating.
That comment alone suggests that this bedazzled one-piece isn't exactly what we expect to see on Kate Hudson. The boho-loving blonde is known for her sexy minis and edgy gowns, not her Dynasty-style jumpsuits.
Is the Clear History star entering the golden years of her fashion life or are black tie granny looks the new hot-young-thing wear?