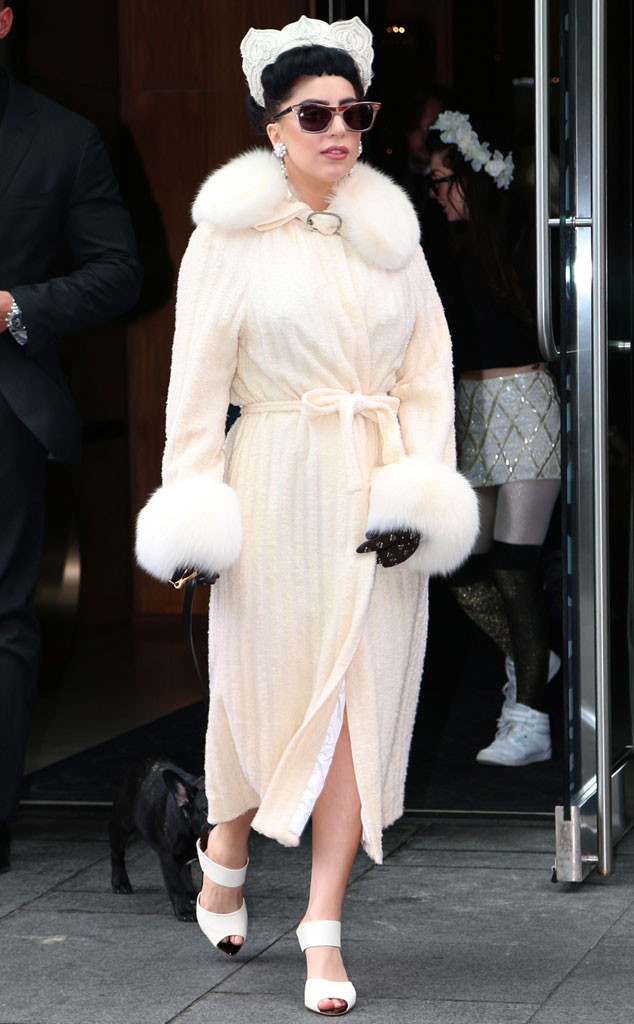 Sultana / Splash News
Call us crazy, obsessed collectors, but doesn't Lady Gaga look exactly like Samantha Parkington—the first (and obviously best) of the American Girl dolls?
At first we couldn't understand why the "G.U.Y" singer would don a carbon copy of something the Edwardian era beauty would wear to Christmas Mass with her Grandmary. Then we remembered that Gaga is a child of the '90s! Of course she worshipped the books, movies and doll catalog.
Though given her edgy spirit, it's surprising that she's a Sam versus Felicity, no?