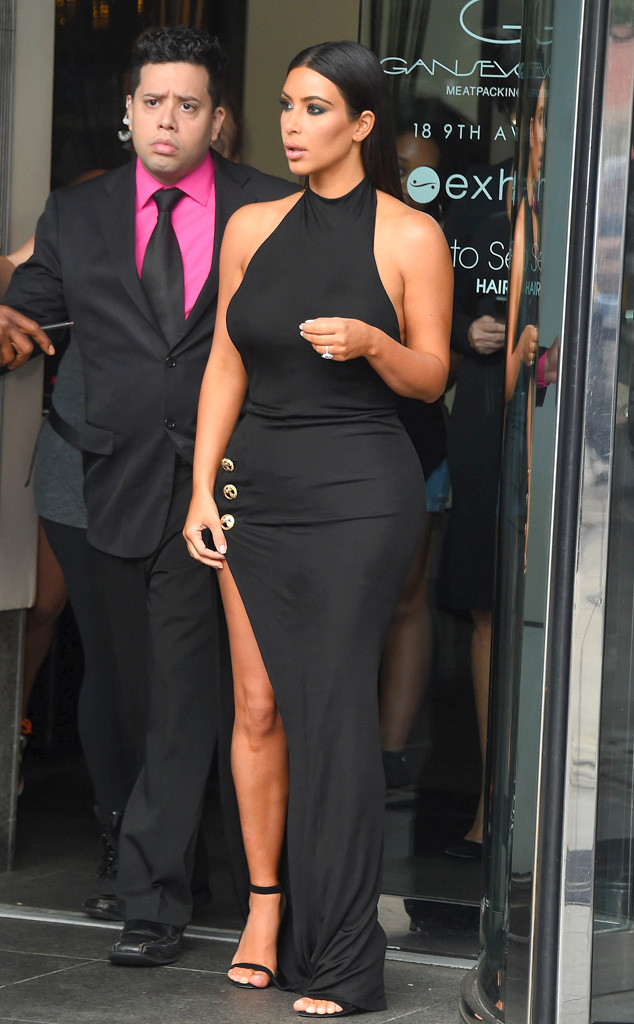 NCP/Star Max/GC Images
You know how we know that the Kardashian sisters have a bond like no other? Because big sis Kim Kardashian showed up at little sis Khloe Kardashian's 30th birthday bash in a dress that would make any human let alone sister jealous—and not one family member batted an eye. That's family love and its fashion fine set!
Of course the rest of the Keeping Up With the Kardashians gang looked just as killer in their various getups, but we have to say that the newlywed slayed the hardest in this leg-popping power play.