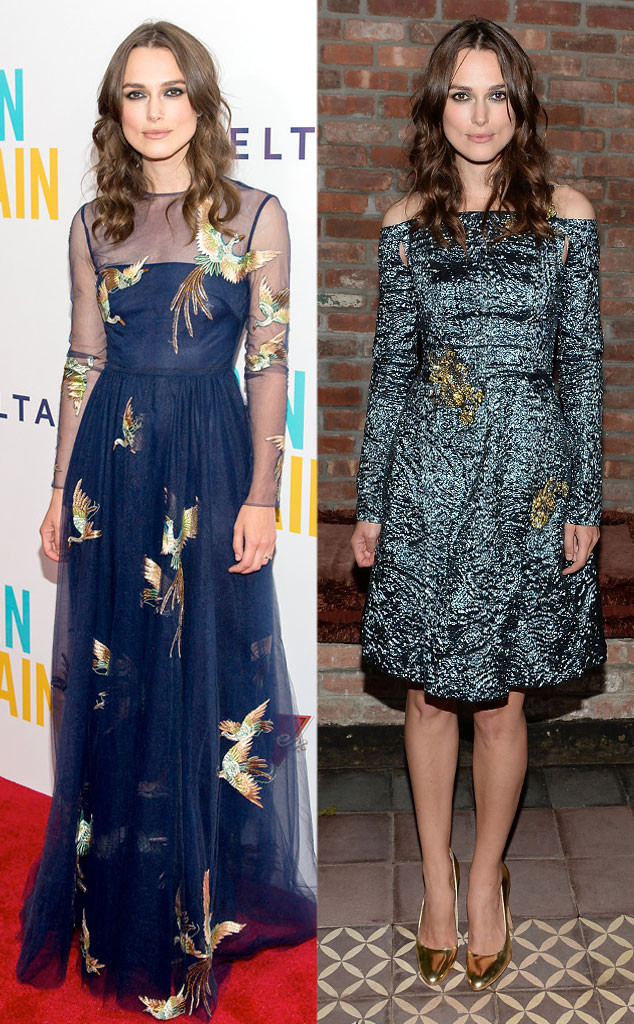 Mike Pont/FilmMagic; Andrew H. Walker/Getty Images
Is there anyone as effortlessly romantic as Keira Knightley? Somehow the British beauty always manages to look like she just stepped out of the most gorgeous scene in a film about two lost lovers who were finally reunited. And this time she did it twice in two days!
It's never easy to choose between two lovely red carpet moments, but it's even harder when we're talking about a midnight blue Valentino gown against a metallic blue Erdem dress on a swoon-worthy star.