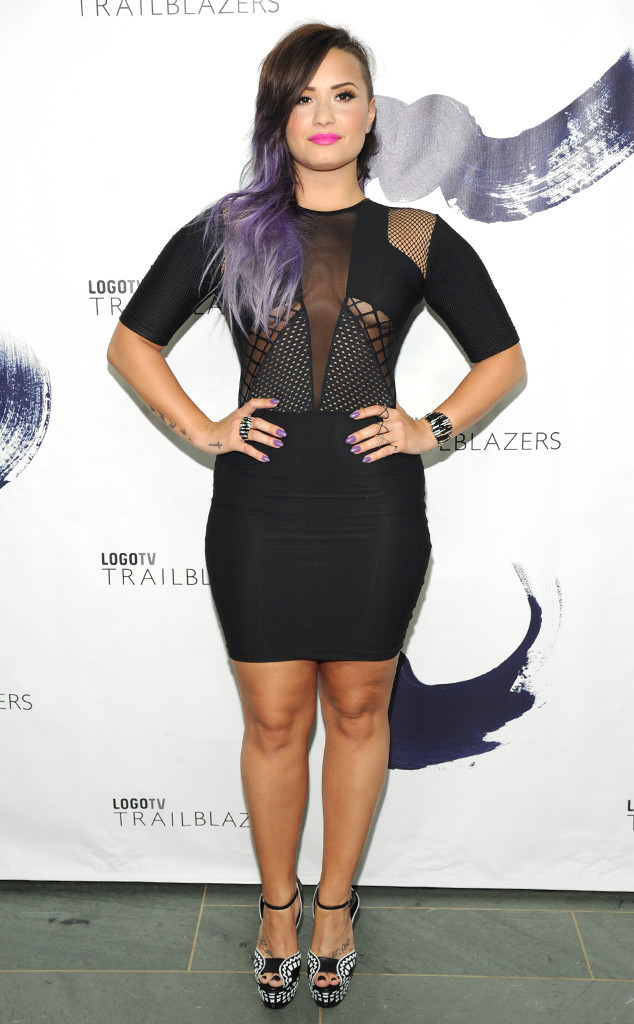 Bryan Bedder/Getty Images
We can't quite figure out what's going on with this dress on Demi Lovato and that's affecting our opinion. Is this an ill-fitting top that crammed her cups into the wrong part of the cut-out or is the singer trying to show off some bottom boob?
Because if it's the former then the "Neon Lights" singer is only guilty of a slight wardrobe malfunction that could happen to any celeb. But if this edgy dresser is into that awkward kind of cleavage, we might have a bigger problem...