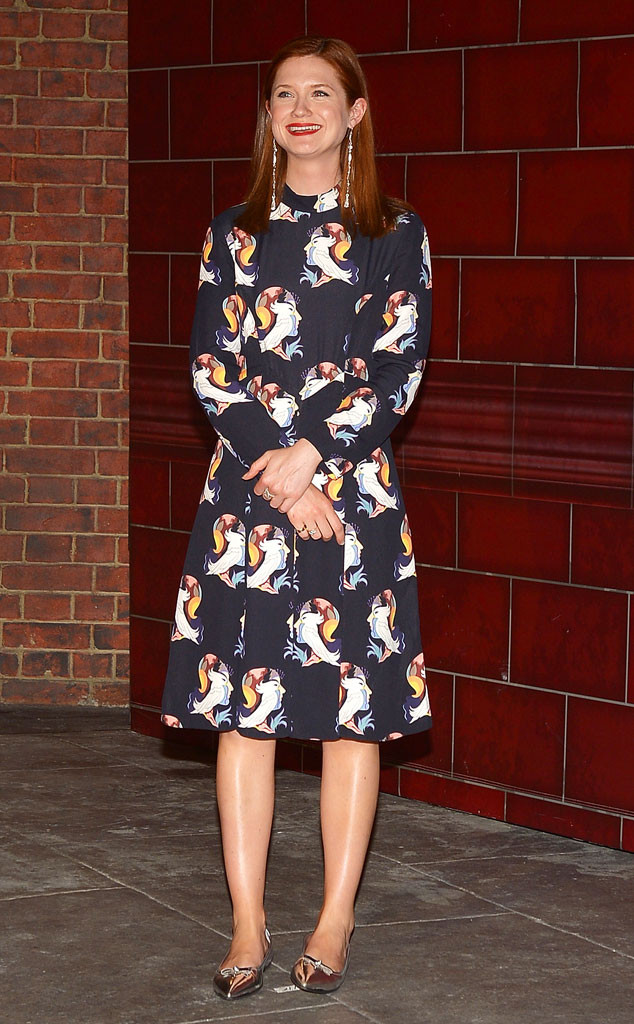 Gustavo Caballero/Getty Images
We love Ginny Weasley with all our hearts and obviously adore Bonnie Wright, the girl who brought her to life, just as much. We also respect young starlet's taking style risks from time to time. It's all a part of growing up through your getups.
But, and may the ghost of Dumbledore forgive us, this weirdly-patterned frock on the British beauty is too god-awful to call a swing and a miss. It's a full-on fashion bomb.