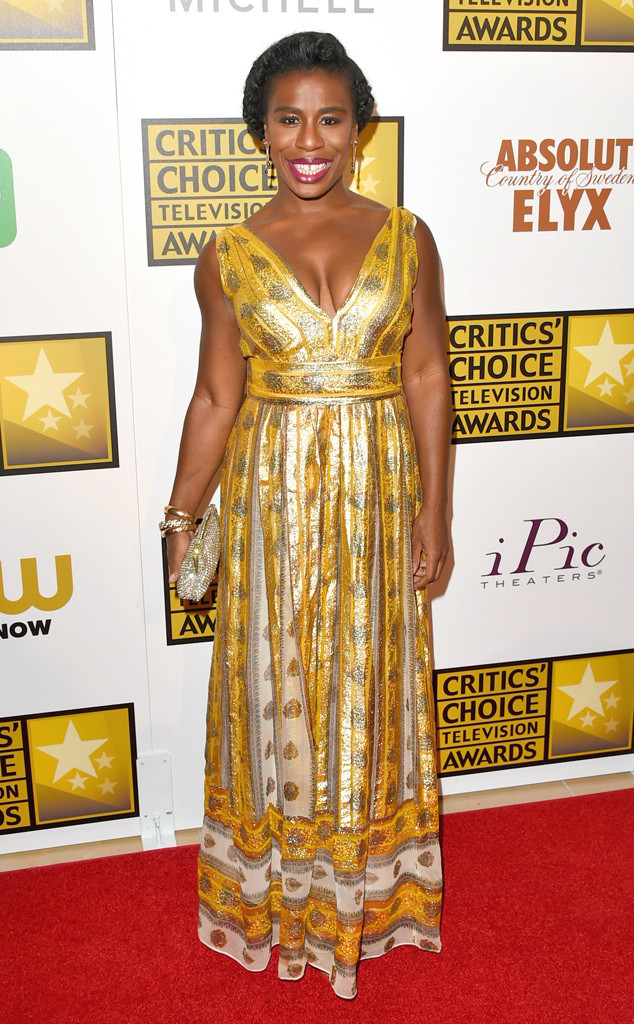 Jason Merritt/Getty Images for Critics' Choice Television Awards
We did a full-on quadruple take when we saw Uzo Aduba in this stunning red carpet look. Gold is officially the new orange for this incredible Orange Is the New Black supporting actress.
Not only did she take the prize for Best Guest Performer In A Comedy Series for her work as Suzanne "Crazy Eyes" Warren, but she taught us once and for all that you can't judge a book by it's TV costume. And the best part of all, this stunner is simply a vintage dress without some fancy label.