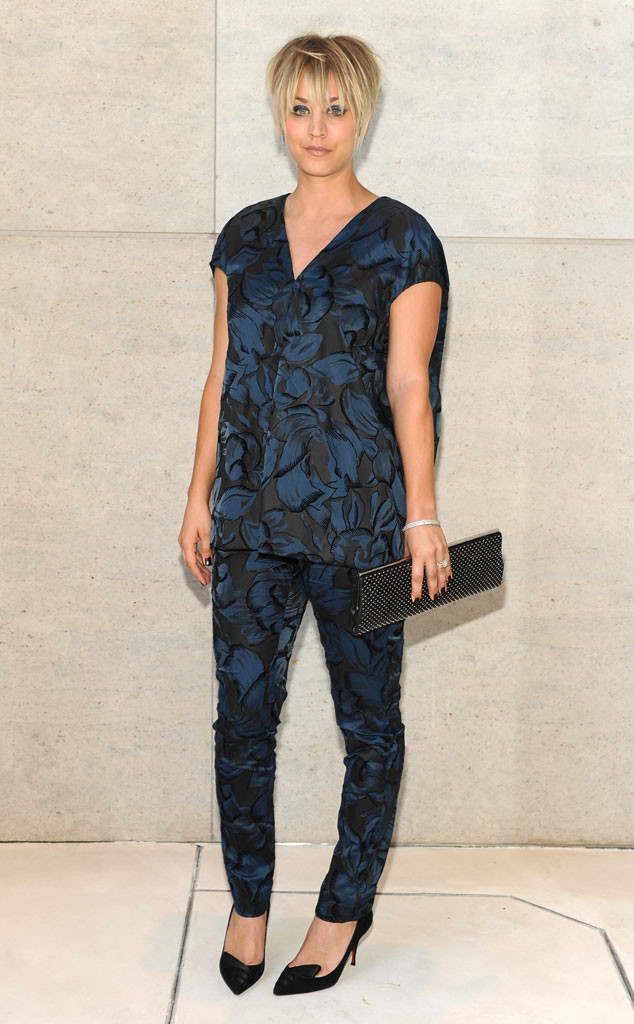 Stefanie Keenan/Getty Images for Vanity Fair
Okay. Hear us out on this kind of crazy Kaley Cuoco-Sweeting comparison.
You know when you used to get your hair cut in the '90s (maybe in a place at the mall called Contempo Couture Cuts? Just us?) and there would be those giant books featuring dozens and dozens of haircut options (that all kind of looked the same). That's exactly what Mrs. Ryan Sweeting looks like in this outfit! If Vidal Sassoon could see this look, he'd totally get what we mean.