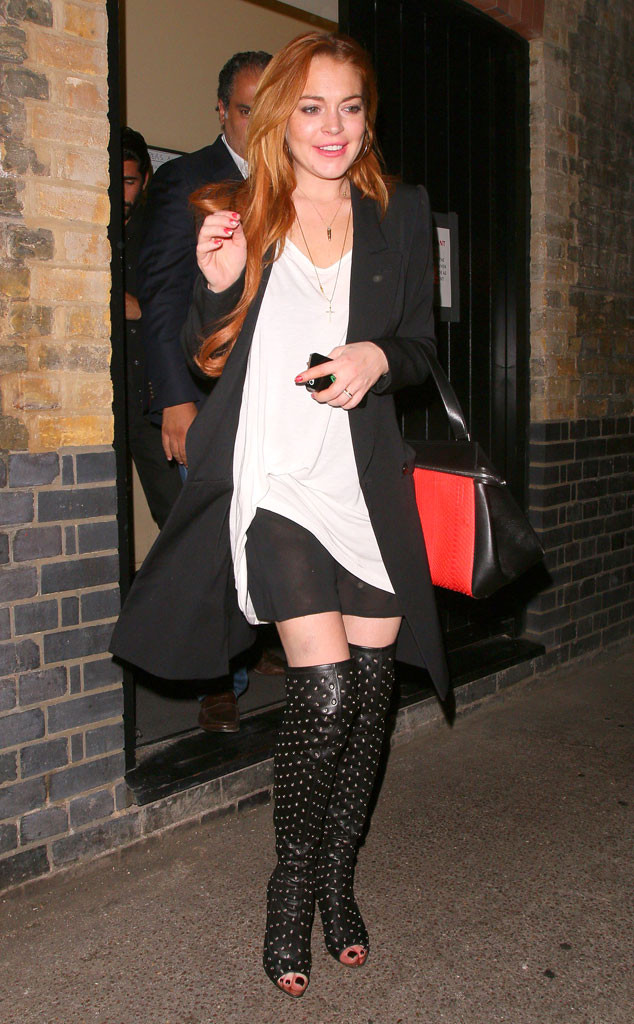 Mark Robert Milan/GC Images
We're never quite sure what to do with our fabulous fall boots come the warm weather months. They've never been assigned an equivalent "no white before Memorial Day" rule (though even that is totally ancient), and sometimes a hot summer LBD really does look great with a tall leather pair. So what's a shoe loving girl to do?
According to Lindsay Lohan, screw the seasons. Long live the boots!