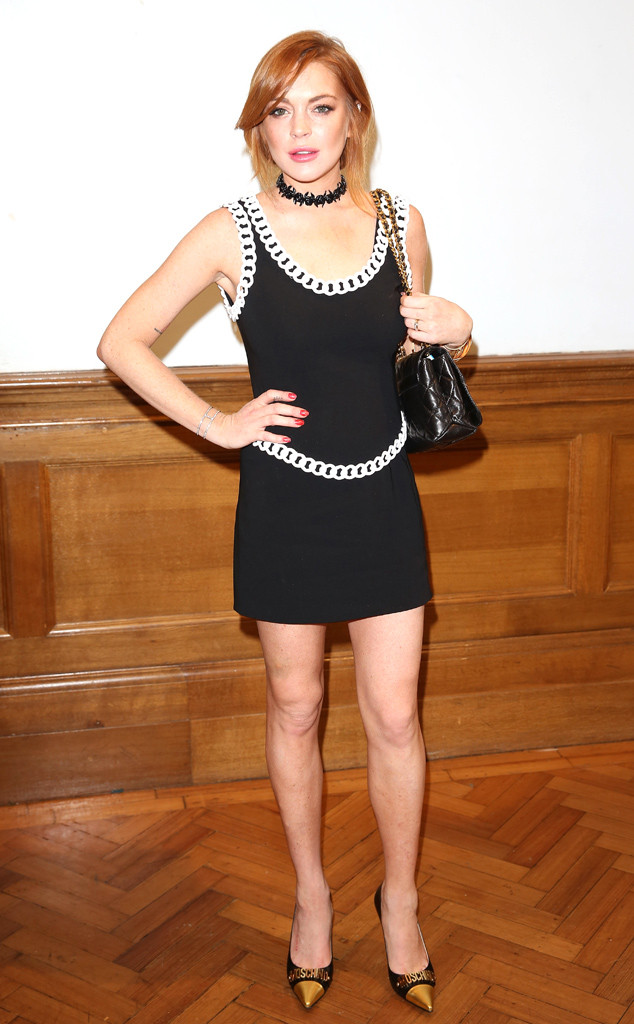 Tim P. Whitby/Getty Images
Confession: we wanted to title this post Lindsay Lohan's barbed-wire choker, gotta have it or make it stop? but we felt the whole outfit deserved a review.
One the one hand, The Canyons star kind of looks like this bad girl we went to middle school with, dressed up for the school dance. And yet, this LBD is a better fit than most things we've seen this modern bad girl rock as of late.